Edith and Supported Travel
Published on 19 August 2021 10:54 AM
Edith shared how the Transport team and supportive volunteers helped lessen her anxiety for upcoming Oncology appointments.
Edith's journey also highlights the importance of wrap-around services & support - providing her with renewed confidence and more choice as she moves forward.
You can read the full story here - please click on the images to open a PDF version or download.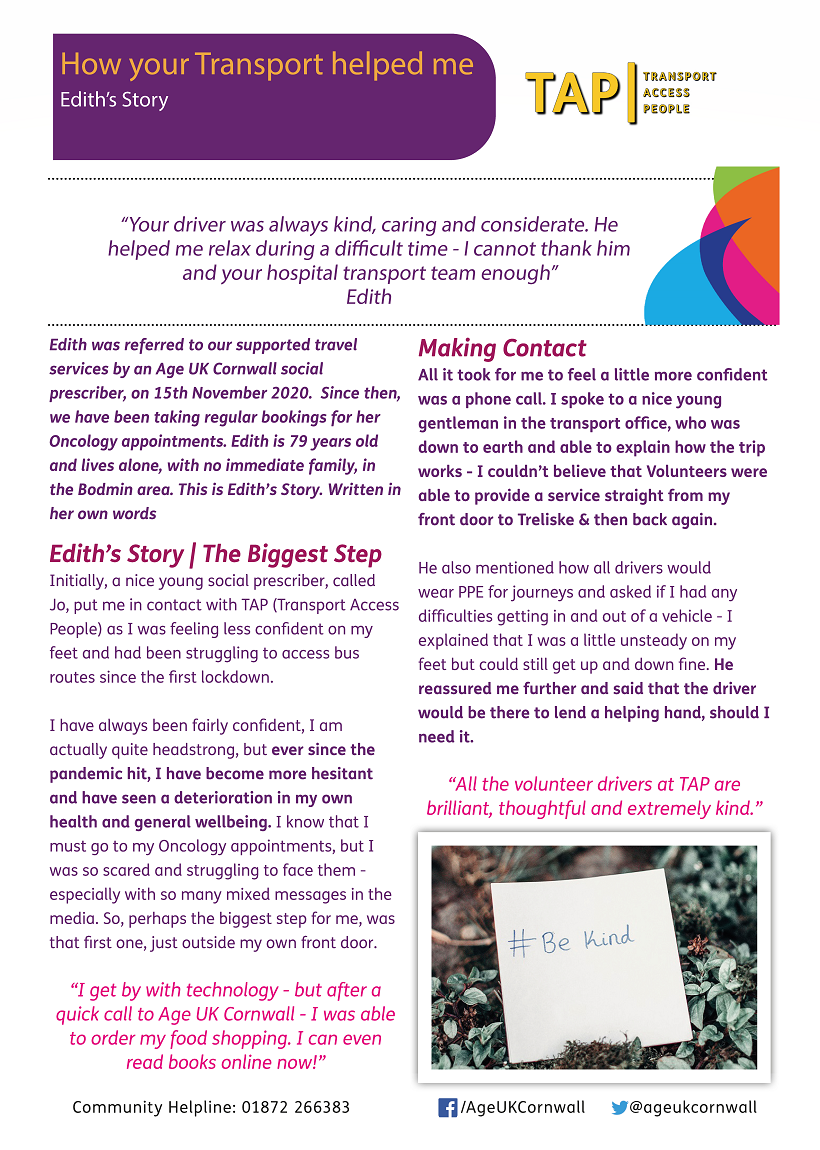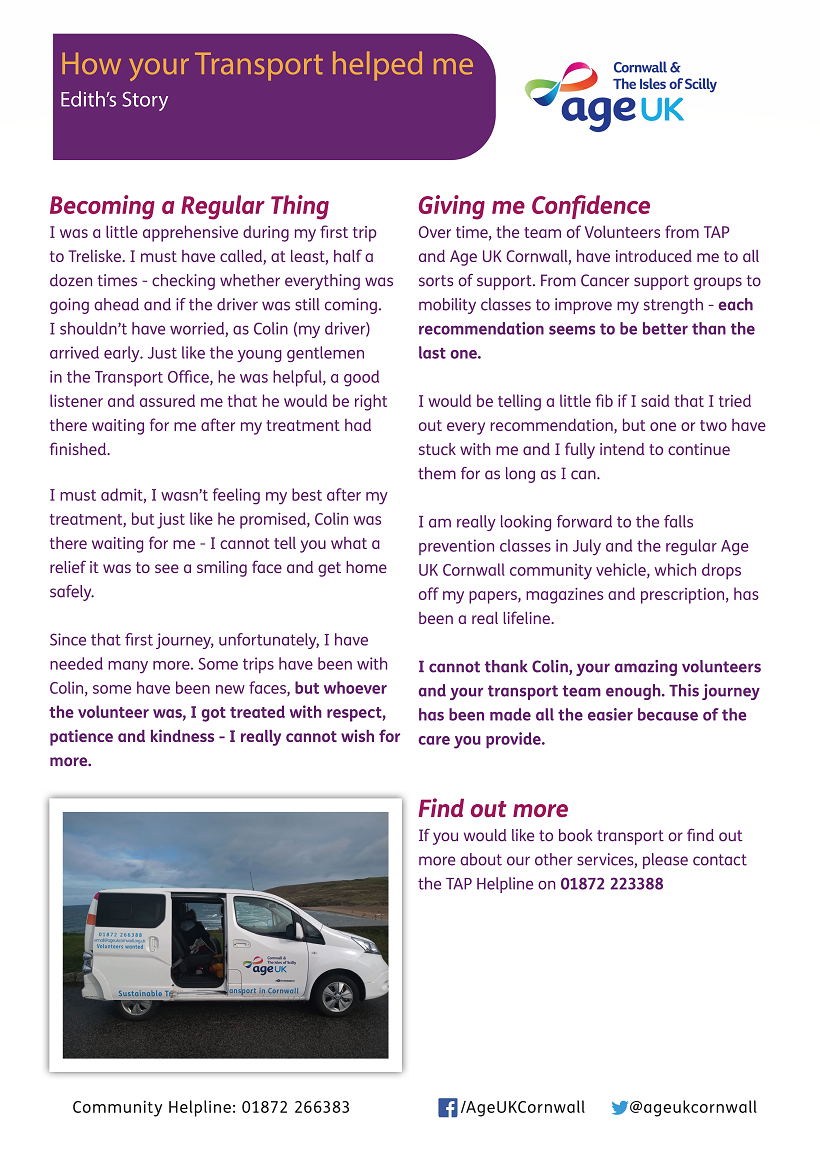 Volunteer for Transport Services
If you would like to find out more about our supported travel service or volunteer - please call 01872 223388 or click the Apply to be a Volunteer button.