Home, Hub and Hospital Service - Our Impact
Published on 05 May 2022 07:29 AM
This page showcases a collection of case studies & stories from our Home, Hub and Hospital Service. We have also shared an Infographic which highlights the support provided throughout Cornwall - reporting period, 1st November to 8th April 2022.
We would like to thank the Community Hospital Teams for their unwavering support, care and kindness during this period.
Please click on the images below to enlarge or download the case studies as a PDF.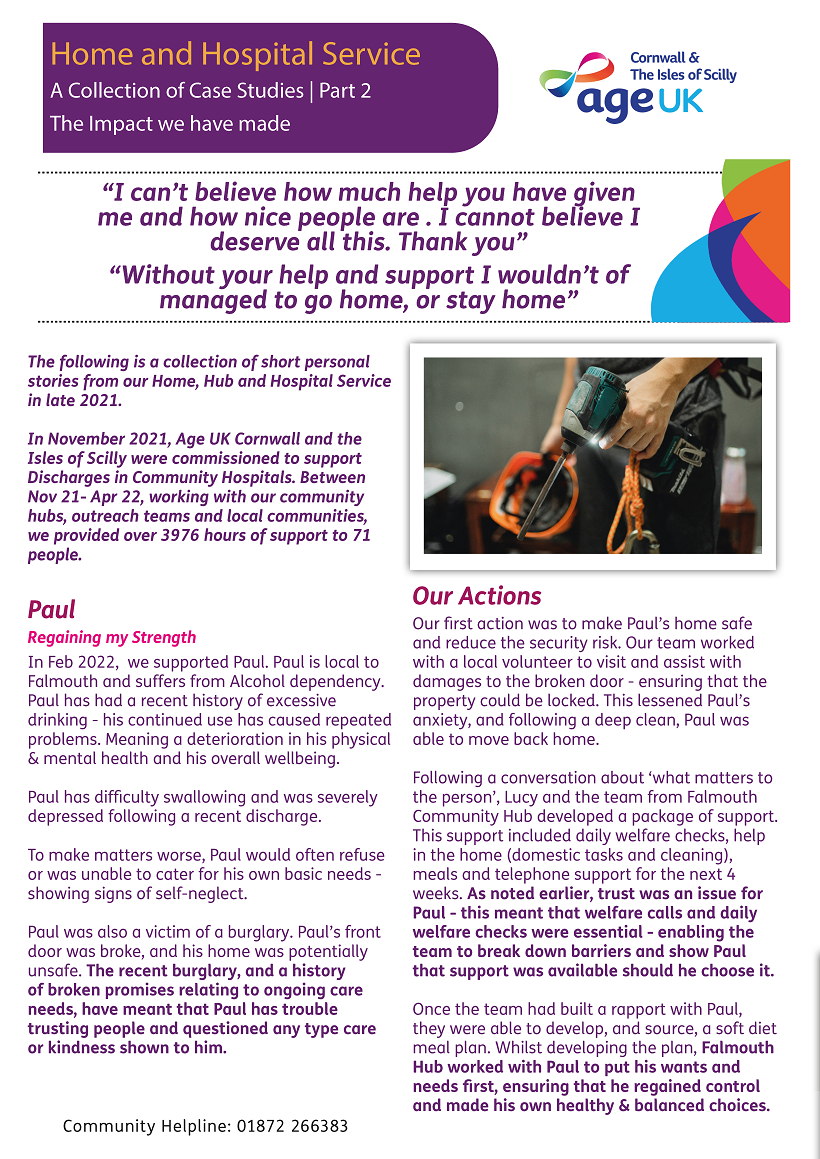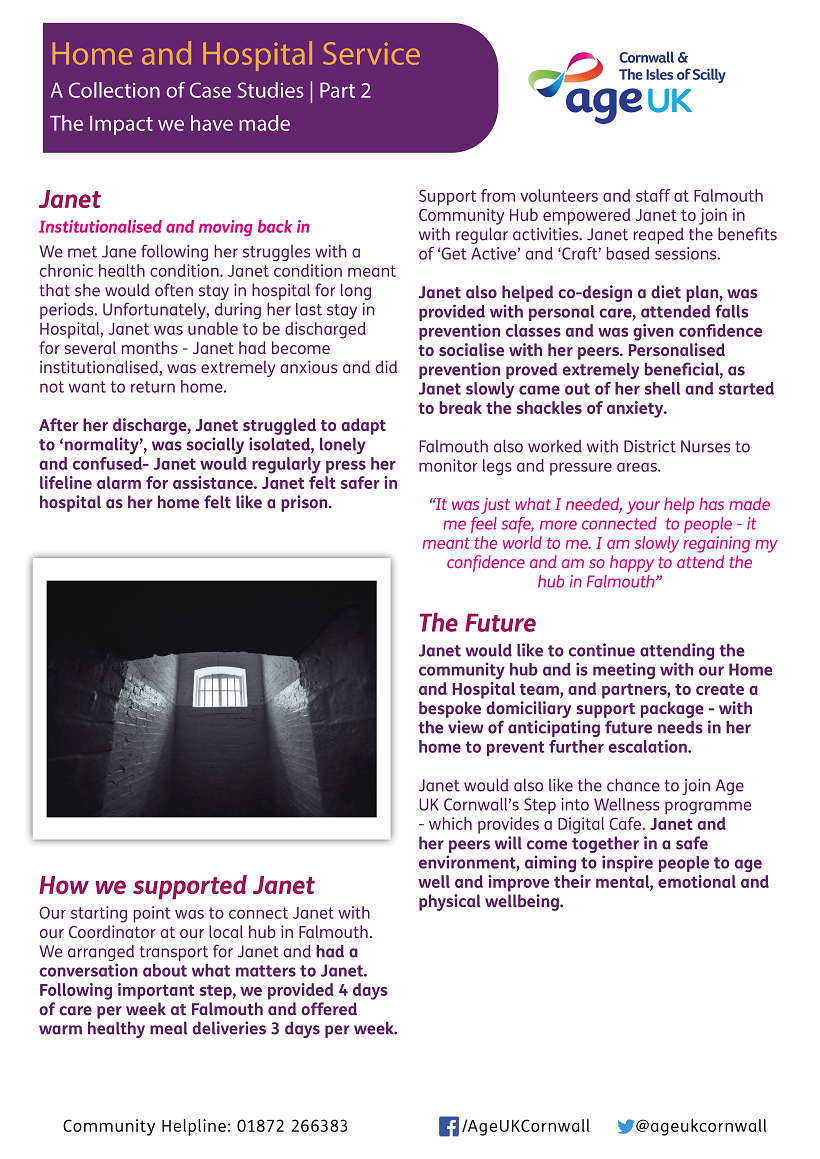 Home and Hospital Downloads
Here you can download content from the Home and Hospital Service