Stythians Male Voice Choir Nominates TAP as their Charity of the Year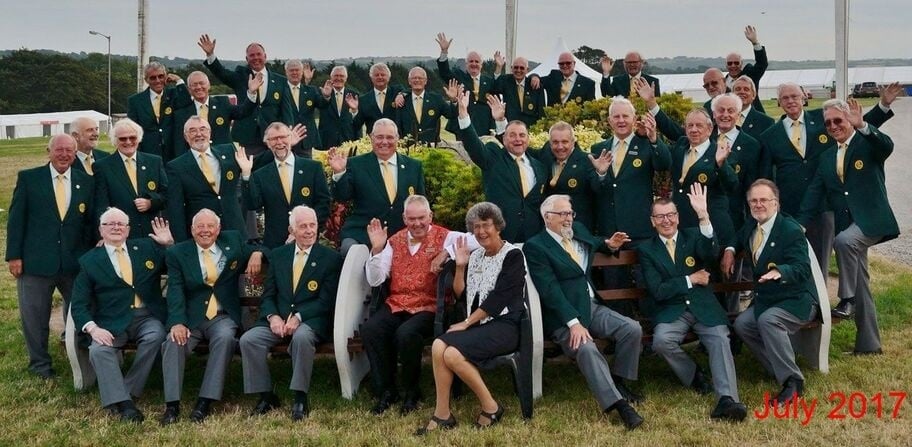 Published on 14 June 2022 12:47 PM
This year we are extremely proud and grateful to Scythians Male Voice Choir for all their support. Members have nominated TAP (Transport Access People) as their Charity of the Year. Your donations mean the world to us and we cannot thank you enough, it will make a huge difference to the people we support. All monies raised will help fund trips for individuals who cannot afford or access conventional forms of transport.
Stythians Male Voice Choir
Stythians Male Voice Choir are a Cornish male choir - who have been singing country-wide for over 70 years, both at home and abroad.
Their repertoire ranges from the traditional to the contemporary, from sacred to 'songs from the shows', from Wagner to Rod Stewart! They maintain a good balance of concert and social activities.
The Choir practices every Tuesday night from 7.30 pm to 9.30 pm at Stithians Methodist Chapel. Don't be shy, just turn up and give them a try.
The choir is sponsored by JC Williams of Helston (House furnishers). The choir have also made a number of recordings including (with Stithians Ladies Choir) five well-known Sankey Albums. These can be obtained through the
website.
Last year, TAP supported over 67,000 journeys across Cornwall & South Devon. Together, our groups are focused on reducing social isolation & loneliness and improving emotional, physical and mental wellbeing. Inspiring People and Communities to Age Well.
More Info
Practices are held every Tuesday, at 7.45 p.m. at Stithians Methodist Church, TR3 7AN.
Plenty of parking available
New members are always welcome.
Picture courtesy of Stythians Male Voice Choir website.