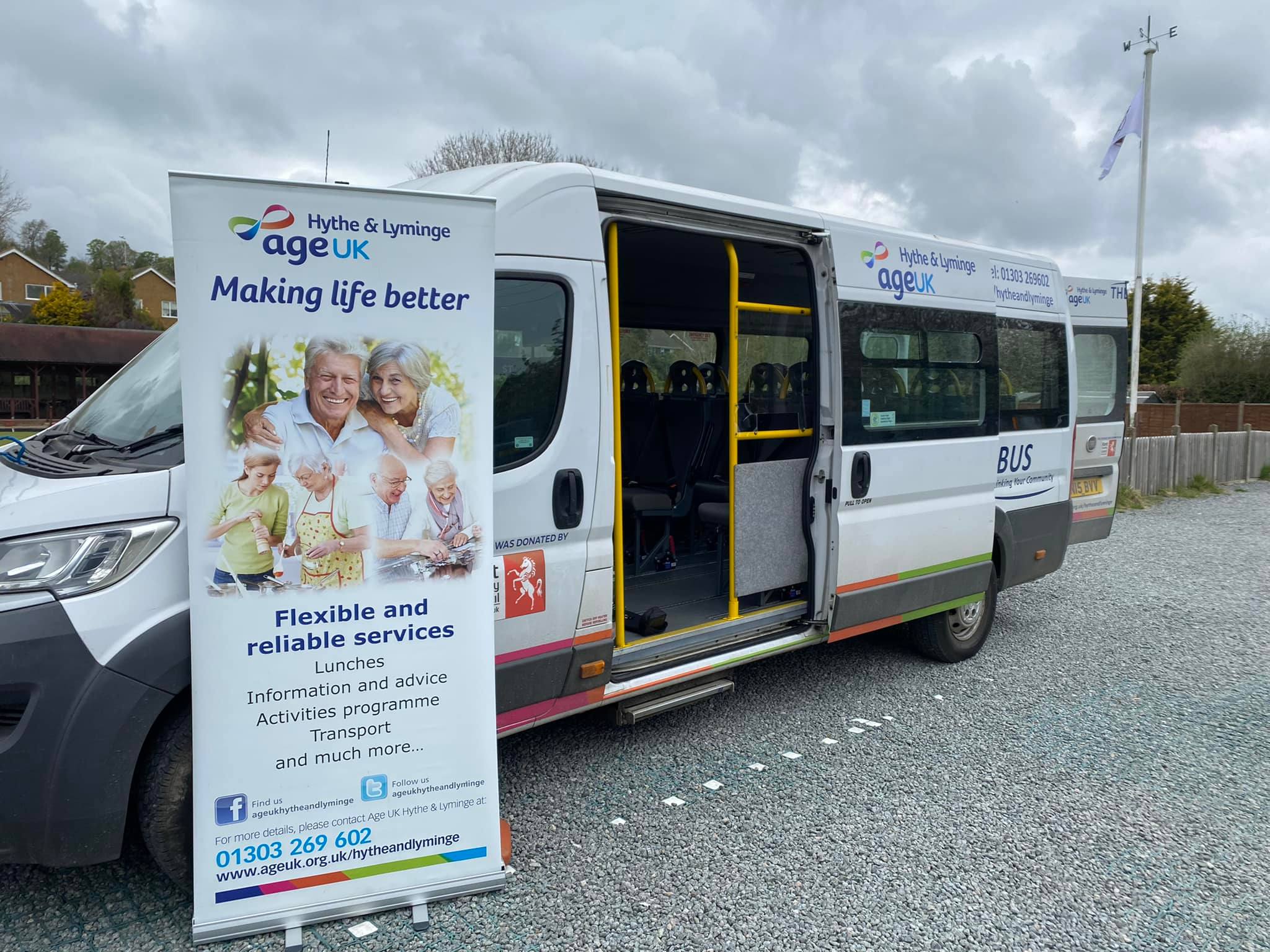 The community bus is a new service run by Age UK Hythe and Lyminge.
The aim of the community bus is to bring our information and advice service and information about our wellbeing services on the road to rural areas in our community. We will be on hand to answer questions over teas, coffees and biscuits.
As this service becomes more developed there will be further updates added so please watch this space.
In the meantime, if you have any queries please email mfo@ageukhl.org.uk