Age UK Hythe and Lyminge offers a free and confidential information and advice service for older people, their families and carers.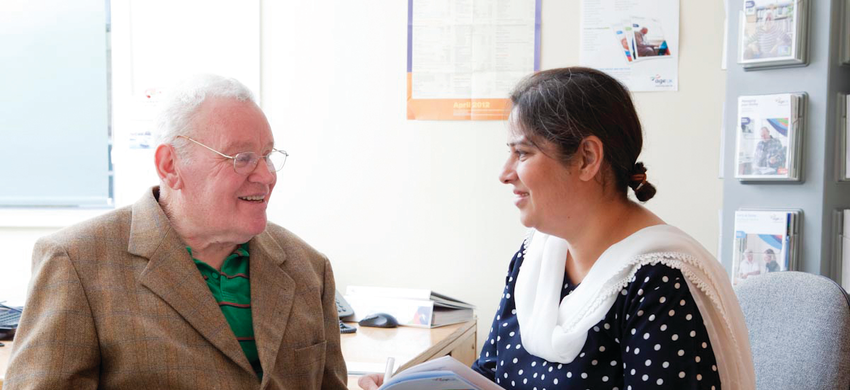 How to access the service
Our trained Information and Advice staff are here to support you and home visits can be arranged. A "Benefits Check" may reveal you are entitled to more than you thought or we can help when dealing with energy companies, insurance, local authorities and much more. Staff can help to complete any forms, including online.
Our information is impartial, easy to digest and offered freely; it is given in good faith but is not intended to replace professional or legal advice. If we can't help you ourselves, we will find someone who can!
We are unable to provide of offer any financial/tax advice.
Information and advice
To make a request for information and advice please complete this short online form and a member of the team with be in touch regarding your enquiry.
Free booklets and online information
Age UK produces free information guides and factsheets on a wide range of topics, including home adaptations, dementia and advice for carers. You can find a complete list of guides and factsheets on the Age UK national website.

If you prefer to read information online, the Age UK national website has information and advice on many topics, including how to find a care home, how to avoid scams and Power of Attorney.