Drinks Donation from LWC Drinks during Nutrition and Hydration 2022Week
Published on 13 April 2022 03:18 PM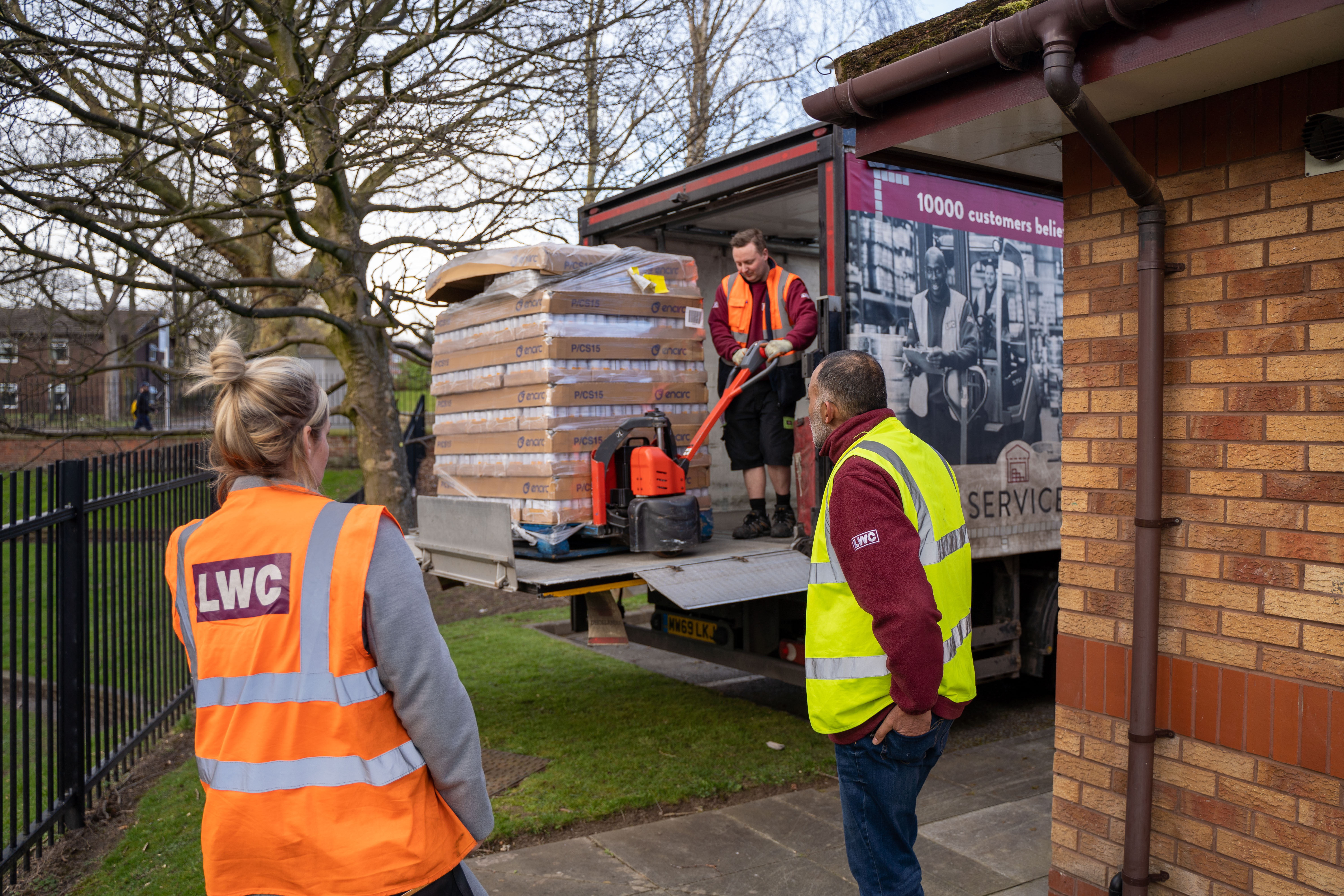 LWC Drinks, one of the UKs largest independent drinks wholesalers donated over 9,000 bottles of sparkling, flavoured and spring water to Age UK Salford as part of Nutrition and Hydration Week.
An important date in the health and social care calendar, the weeks seeks to recognise the importance of eating and drinking well in later life.
The Managing Director for LWC Drinks, Ebrahim Mukadam, said: "As a responsible supplier of drinks to the on-trade industries, we recognise the importance of looking after the communities in which we operate, and one way we're doing this in 2022 is supporting charities who provide vital support to people in our society.
By donating this water to Age UK Salford, we hope this will go some way into ensuring some of the most vulnerable in our society are supported and cared for when turning to Age UK, particularly after a period of great isolation and loneliness following the pandemic."
Sue Fletcher, Assistant Chief Executive at Age UK Salford said: "We thank LWC Drinks for their generous donation made during Nutrition and Hydration Week. It's been a difficult time for older people in our community during the pandemic and Nutrition and Hydration Week is a great opportunity to raise awareness about how eating and drinking well can help older people stay active, healthy and independent."
We were able to distribute the donation across our services at the Humphrey Booth Day Centre, with the Hospital Aftercare team and people in the discharge units at the local hospital.
Age UK Salford Dementia Support Service (DSS) also enjoyed some at their social groups including at the St Patrick's Day event. We will also use some of the stock during the annual boat race for Dementia Action Week in May.