Recognition for the Hospital Aftercare Team
Published on 23 December 2021 12:15 PM
The Hospital Aftercare Team who are based in Salford Royal Hospital were recently shortlisted for a Staff Northern Care Alliance Award.
The awards recognise the efforts of the staff working across the Northern Care Alliance which brings together two NHS Trusts, Salford Royal NHS Foundation Trust and The Pennine Acute Hospitals NHS Trust.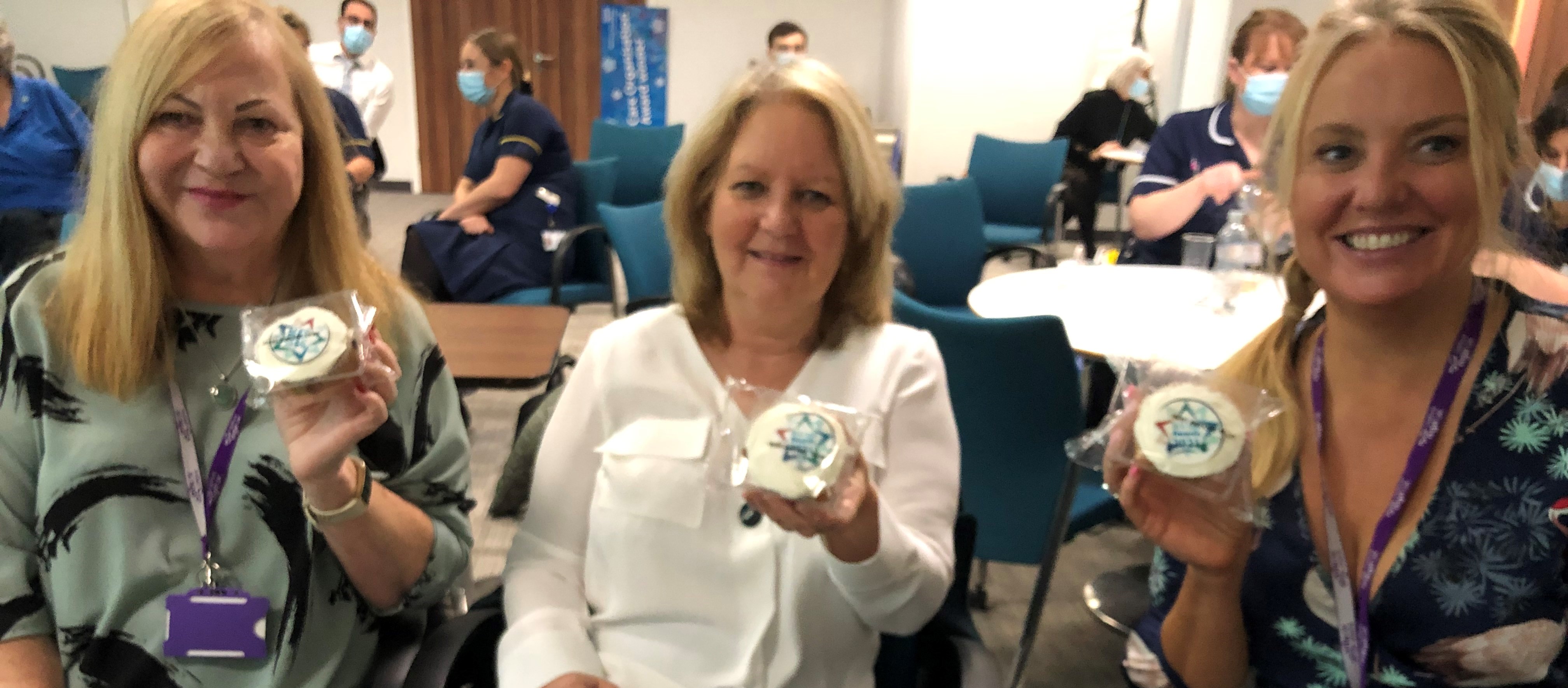 There were 626 nominations for individuals and teams across the alliance and the standard of the nominations was very high. It's a testament to the team that they were shortlisted. They were recognised for their ongoing hard work throughout the Covid-19 Pandemic including regular welfare calls to support local people.
The Hospital Aftercare Service supports people aged 55 + and their carers for up to six weeks once discharged from hospital.
Natalie Covington-Davies, Age UK Salford Care Services Manager said: "I would like to say a big thankyou to all the staff at Hospital Aftercare, for their genuine care and support, it is down to their ongoing dedication and commitment that they have received this recognition. We are very proud of the contribution they make and often in challenging circumstances."