Talking About My Generation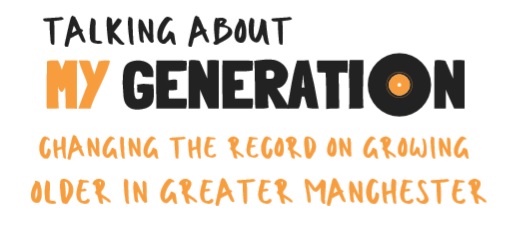 Talking About My Generation Campaign is enabling people aged 50 and over to set the record straight on growing older #change the record.
A group of community reporters will report on other people from their generation and share their stories using a variety of media formats including: videos, photos, press releases and podcasts.
The group of reporters are learning new skills as well as showing off their talents, experiences and expertise of which can be seen on the Talking About My Generation website.
Age UK Salford is delighted to be supporting the campaign, an Ambition for Ageing project, running until March 2020 alongside PR Social Enterprise, Yellow Jigsaw and with other Age UK partners from the funded areas: Wigan, Tameside, Bury, Oldham, Rochdale, Bolton and Manchester.
On the Record Newsletter
Read all about the campaign and be introduced to the Community Reporters