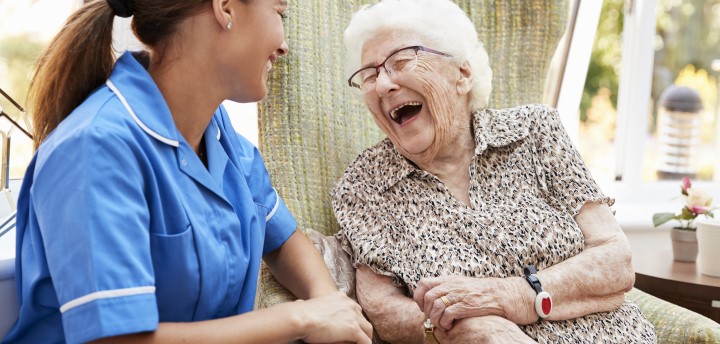 Please contact us to find out further information about fees.
Please note, this service is not available outside Age UK Salford - Head Office's catchment area.
Humphrey Booth Day Centre
33 Eccles Old Road
Salford
M6 7AP
United Kingdom
The Humphrey Booth Centre is modern, bright and accessible and designed to help older people maintain and improve their quality of life.
What does the Day Centre offer?
The centre offers a variety of activities to meet all needs to ensure time spent in our care is positive, enjoyable and sociable.

A dedicated team to respond to individual needs and provide additional support:

• Support with personal care needs
• Healthy three-course lunch, daily refreshments and a takeaway meal service
• Organised themed days, regular entertainment programmes, excursions and activities
• The opportunity to socialise and enjoy the company of others
• Transport to and from the centre on request (charge applies)

Access the service leaflet for more information.
https://www.ageuk.org.uk/bp-assets/globalassets/salford/forms/humphrey-booth/humphrey-booth-day-centre-v6.pdf
How do you arrange a place?
Contact the Centre Manager who will discuss your needs and the service options which include:

• Private day care places (for those without an allocated social worker)

• Day care through Salford City Council Adult Social Care Service

• Social Membership

Click below for Salford City Council Adult Social Care Services:
https://www.salford.gov.uk/health-and-social-care/contact-adult-social-care/
Social Membership
Social membership is available to Salford residents aged 55+

Available Monday - Friday 9am - 4pm.

There is a daily cost which includes a light breakfast (pre-11am arrival), 3-course lunch and refreshments during the day and all activities.

Click below for the Social Membership leaflet:
https://www.ageuk.org.uk/bp-assets/globalassets/salford/forms/humphrey-booth/humphrey-booth-day-centre-social-membership.pdf