Day Care services are provided from the Humphrey Booth Day Centre.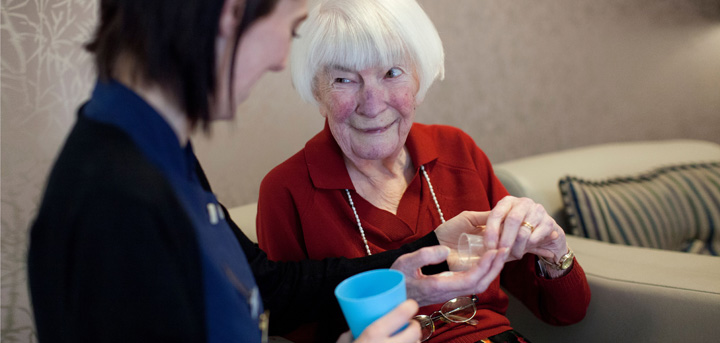 The Humphrey Booth Centre is a warm and welcoming purpose-built centre with an active social membership. It offers support to local older people who live independently or in assisted accommodation to be cared for, have fun and to socialise with other people. For some people, coming to the centre is arranged through Salford Council's Adult Social Care Services.
The Centre also welcomes private (self-funded) social members. To find out more about joining as a social member, call in for a chat, or contact the Centre directly on the number below.

The Day Centre offers
A dedicated team to respond to individual needs and provide additional support
Support with personal care needs including an on-site hairdresser
Hot meals and refreshments served in a welcoming dining room
Organised themed days, regular entertainment programmes, excursions and activities
The opportunity to socialise and enjoy the company of others
Regular weekend events including a Saturday Brunch
Transport to and from the centre on request (charge applies)
Opening Times
Monday: Friday 9.00am - 4.00pm
Saturday: 9.00am - 3.00pm
Address
33 Eccles Old Road, Salford, M6 7AP
Contact Number
0161 737 5989
Making a difference - A day care case study
Mr Smith was referred by the social work team to attend for one day/week. This was to support his physical, mental and emotional wellbeing and to offer respite for his wife, who was his main carer and to allow her to do the everyday essentials she was struggling to achieve while being a full-time carer and to have some time to socialise with her own friendship groups.
Day care enables Mr and Mrs Smith to have an additional support network and provides Mrs Smith with the reassurance that she has access to specialist care, advice and information.
Mr and Mrs Smith have been supported by the centre through some challenging times and the centre has transformed their lives.