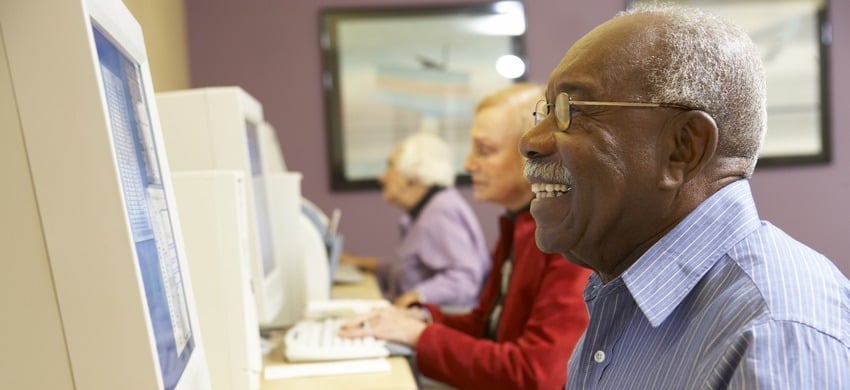 We're a local charity working in the community to support older people, their families and carers. We want everyone to be able to love later life.
Who we are
Age UK Stafford & District was set up in 1990 to provide a befriending service and has grown over the years to meet the needs of older people. The organisation is managed by a Board of Volunteer Trustees. The work of providing the services we offer is carried out by both dedicated staff and volunteers. Alongside the provision of services the organisation continues to seek ways of supporting older people and developing new services.
Our Vision Statement is:
Meeting the needs and aspirations of the over 50's in an ever changing environment.
Our Mission Statement is:
To offer a range of services in our local community which retains the values, independance and well-being of the over 50's to achieve an improved quality of life.
Our Broad aims are:
To identify and meet the needs and expectations of our Clients, customers and interested parties.
To optimise competitive advantage and Client/Customer satisfaction, and do this in an effective and efficient manner.
To seek to achieve, sustain and continually improve overall organisational performance and capabilities.
By doing these we endeavour to:
Relieve loneliness by offering friendship and support
Relieve worry by offering practical help and information
Increase awareness of all ages to the problems and difficulties which older people may face and to the potential joy in later life.
Work with statutory agencies to improve the quality of care provided.
Meet the Team
Trustees Mr David Ellison (Chairman), Mr Glyn Ravenscroft (Vice-Chairman), Mr Richard Jarratt, Mr A Barnes, Mrs J Hood, Mrs Juliet Niven and Mr John Wheeler, Mr Trevor Mardling, Mr Neil Norman.
Senior Management Mrs Alison Montgomery (Chief Executive), Mrs Sandra Highland (Operations Manager) and Mr Mick Williams (Resources Manager).