Specialist Dementia Day Support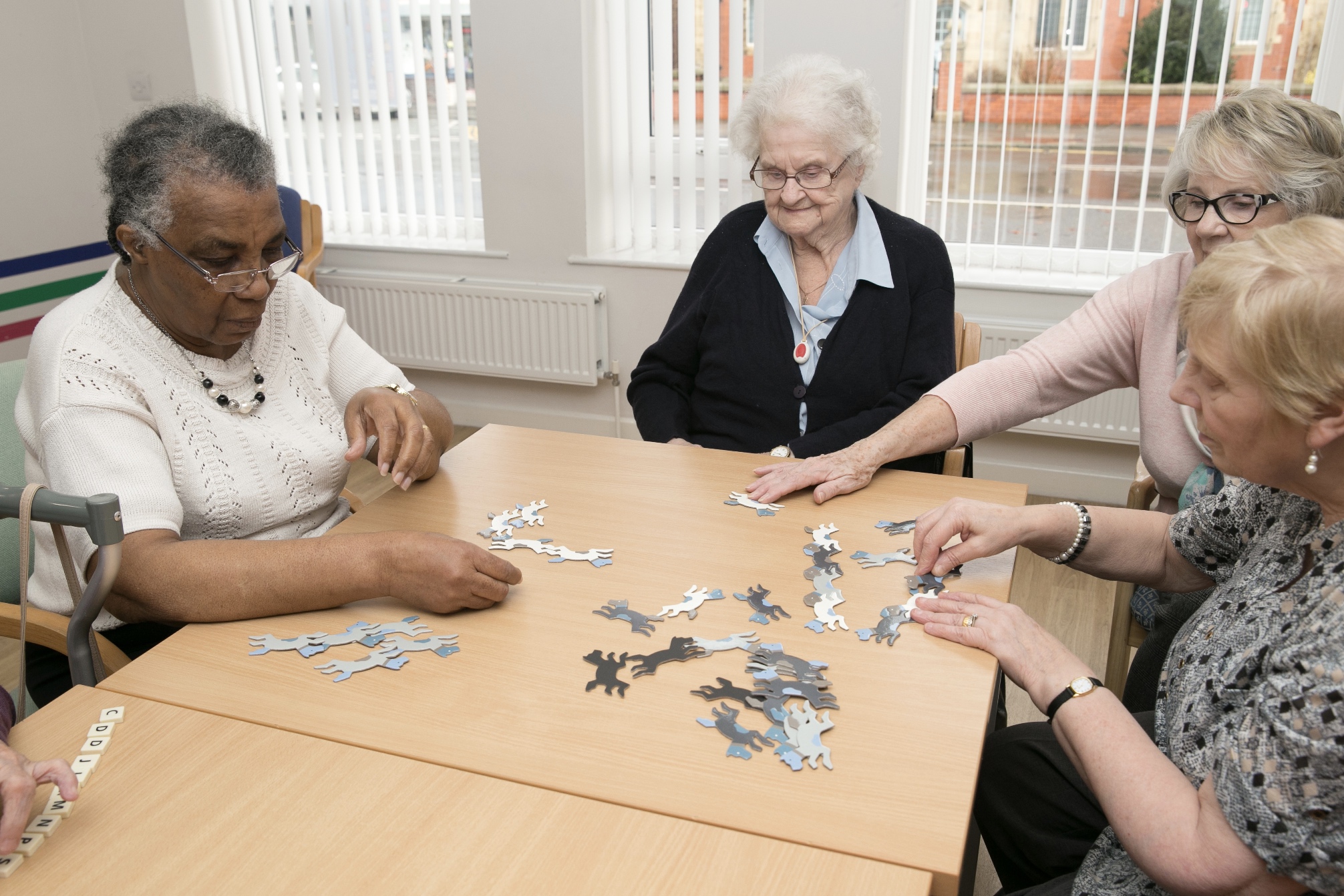 We provide specialised day support services for people with dementia Monday to Friday.
Monday in Hale

Tuesday

, Thursday, Friday Age UK Trafford in Urmston
Wednesday at High Lee in Sale
We provide day support that aims to meet the care needs of people with dementia by:
Maintaining and encouraging their independence
Providing an opportunity for social interaction with their peers
Enhancing self confidence and well being
Promoting physical and intellectual stimulation
Retaining and encouraging life skills
Our service is provided in an environment which is both flexible and informal.
We also provide a two course hot meal at our Urmston Centre.
We provide our day support for people with dementia on a local basis, in accessible community based buildings - where we concentrate on high quality support for the service user and a respite break for carers.
We have provided day support in Trafford for over 25 years. Our care staff are all NVQ Level 2 or 3 and all have QCF level 2 in Dementia. We have a Safeguarding and a Moving and Handling trainer. Staff have update training throughout the year.
We offer different forms of activities to promote mental and physical stimulation and well being.
These activities take place indoors and out and range from puzzles, quizzes, indoor bowls, short golf, darts and board games, to different forms of reminiscence, gardening, hand massages, manicures and armchair aerobics, simple cookery and life skills. We have a "pop up" summer garden at our Urmston Centre.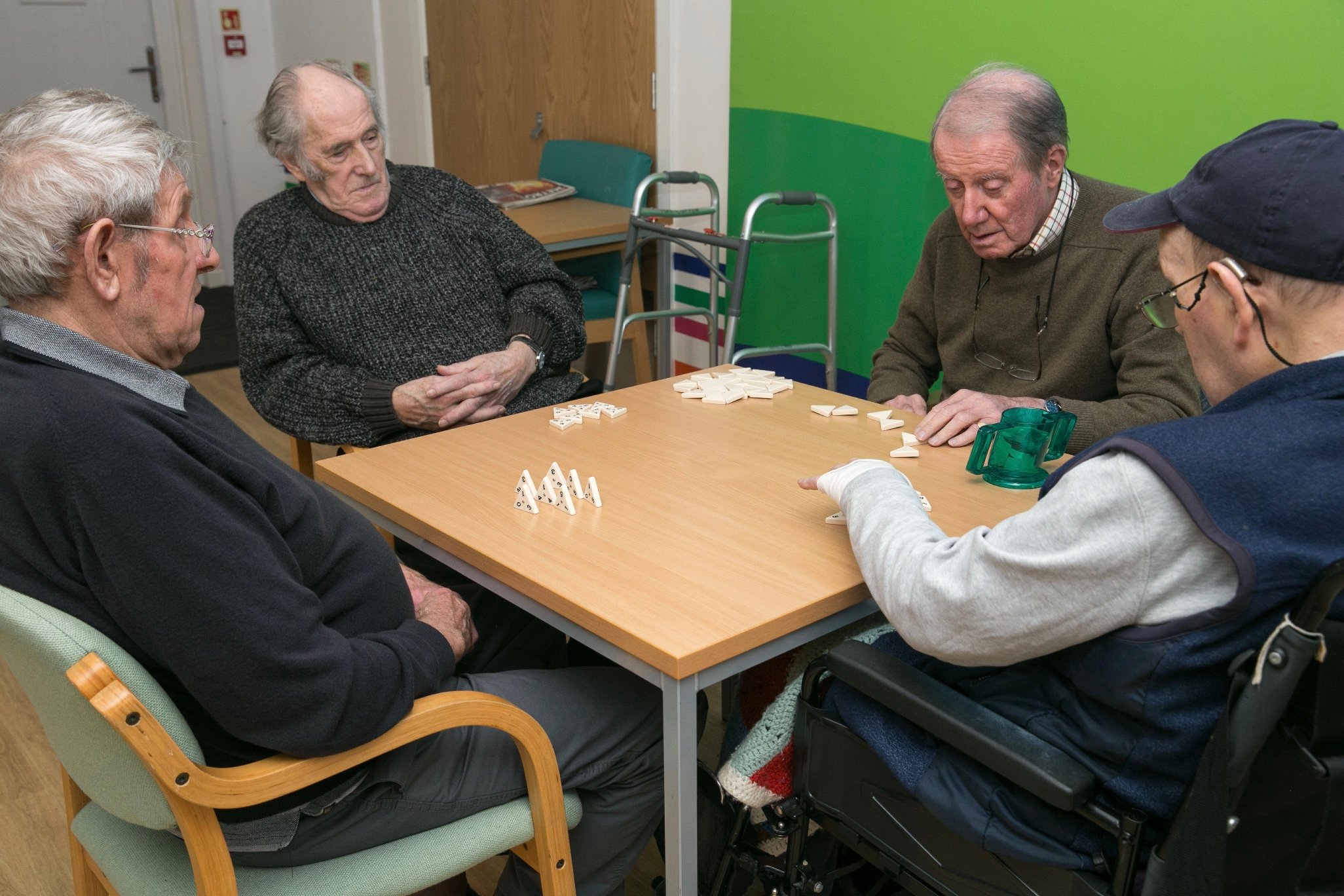 Because we find most people respond well to music we also use music, singing and movement in many different forms, including our weekly disco and famous staff cabaret afternoons. See these on our Facebook page.
The feedback we have received from carers, health professionals and social workers has been very positive and all of our clients have shown a marked improvement in their general demeanour and motivation for life since they joined our day support services and, of equal importance, all of their carers are provided with much needed respite breaks.
The charges for April 2018 - March 2019 are: day support is £37 per day (plus £2.05 per journey if you require our transport), refreshments or lunch can be provided at an additional charge depending on the venue. Please contact us to discuss the options available.
Dementia and Memory Loss Support
Download our latest free leaflet on Dementia and Memory Loss Support
Dementia Dog Day Video
Contact
For more information contact Joanne Gorton
Phone: 0161 746 3944
Mobile: 07469 149304