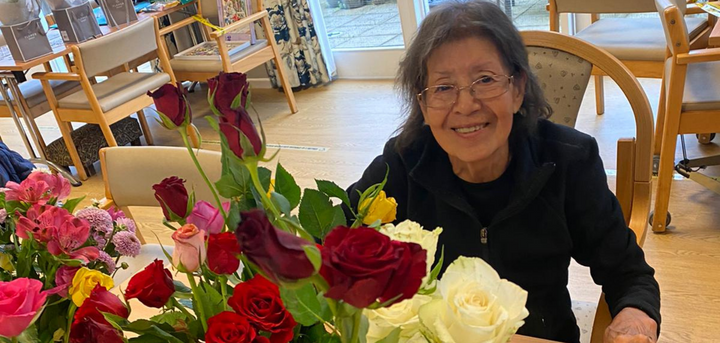 Dementia Day Care is currently £60.00 per day (including lunch & refreshments). Assisted disabled transport is not currently available.
Please note, this service is not available outside Age UK Tunbridge Wells - Head Office's catchment area.
"Mum now attends Wood Street Dementia days on Tuesday and Wednesday and despite the recent diagnosis we have found a real positive change with Mum. Her confidence has returned and she is willing to engage more. We cannot thank the staff at these sessions enough." - Mr A

Our Dementia Day Care service is suitable for those who are living with dementia but are able, with support, to enjoy spending time with others in a group setting.

Most of us want our loved ones to remain independent for as long as possible, but sometimes a diagnosis of dementia makes caring for them a little harder than it used to be. Our new Dementia Day Care service combines a safe, enjoyable experience for them with an opportunity for you, the carer, to recharge your batteries for a day.
At the Day Centre we can offer people with dementia:
• A secure, peaceful environment
• Activities designed to engage and stimulate
• Help with personal care if required
• Clients can socialise with others in small groups
• A healthy and nutritious two course hot lunch and refreshments
• Signposting to other services for carer's
Is it suitable for you?
If you feel that the person you care for might benefit from Day Care, please contact us and we will arrange to meet both of you to make sure that this is the right option for you. We might suggest that you visit the Day Centre to have a look round. Once we've agreed on the day or days that Day Care will be needed, we can offer your loved one a four-week trial of the service.
What times does the service run?
Day Care starts at 9.30pm until 4.00pm, or for a shorter period by arrangement.

To download a brochure on this service, please visit: https://www.ageuk.org.uk/tunbridgewells/our-services/services-directory/