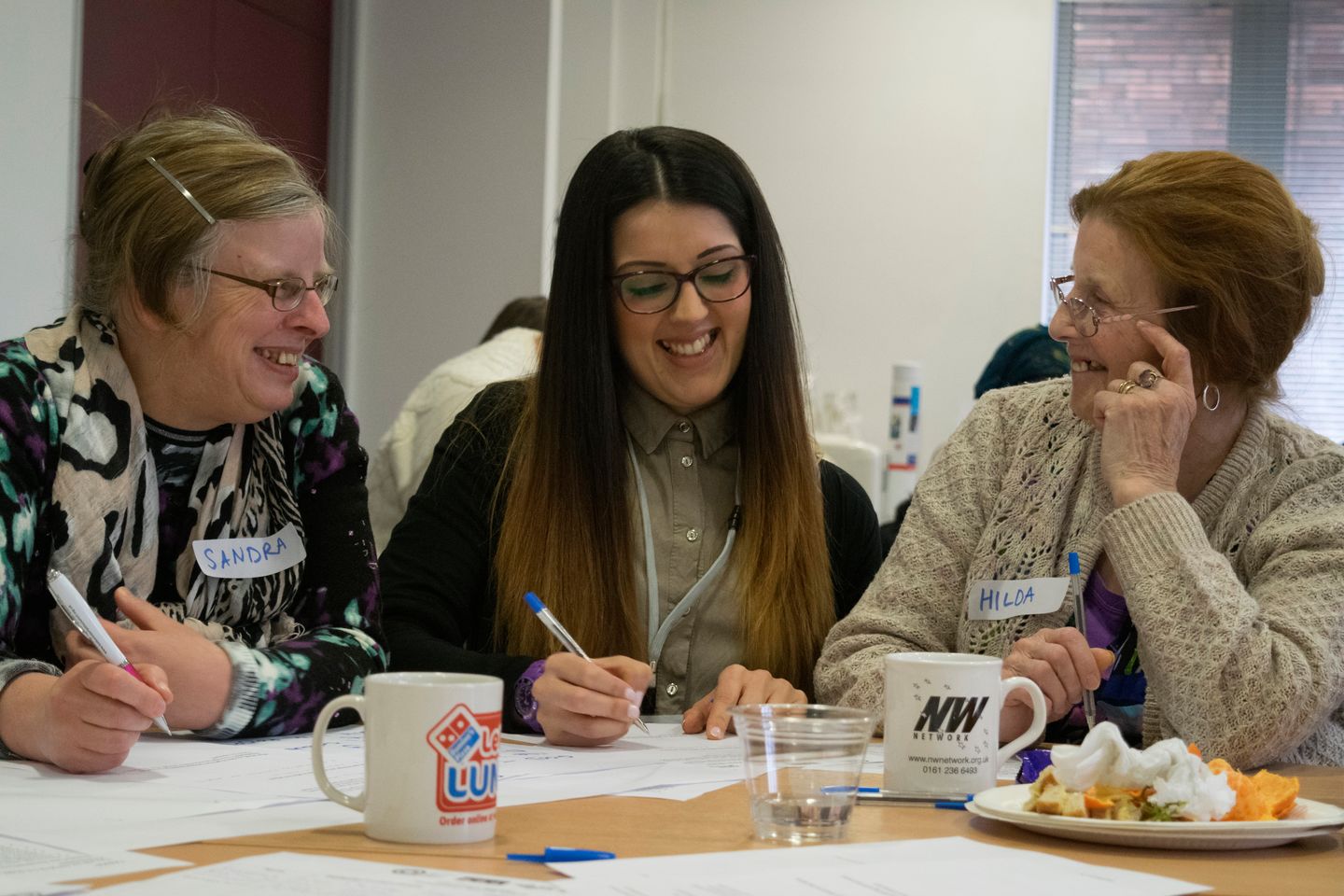 We help over 50s in Worcester love later life. We need your help to continue our work. You can help us in very simple ways and make a huge difference to an older person's life.
What you can do to get involved
Your employees could run their own fundraiser to help raise vital funds for our work. They could do a cake sale, dress down day, a sponsored walk or run or even a raffle. There's so many things they could do.

By sponsoring one of our clubs, activities or event you can help us with the associated costs. For example, providing food, decorations and keeping the club running. In return you get some great PR and local media coverage.
Encourage a staff collection of old clothes / goods. Filling an average sized bag of clothes can be worth around £20 to us; enough to provide two befrienders for a lonely older person or help us support an older person in receiving a vital benefit.

Please consider choosing Age UK Worcester & District as your business Charity of the Year. In return we would offer joint branding on our fundraising materials and our events, as well as positive PR and local media coverage.
What your support pays for
Other ways your corporation can get involved
Display a collections tin
Could you display a collection tin in your office or shop? This would help us to collect much needed donations to continue our vital work in Worcester.
Donate equipment
If you would like to donate a piece of equipment, we would be very grateful. Any type of furniture donation is appreciated as we can make use of it in our office or sell it in our shops.
Send employees to volunteer
Could you send a team to volunteer for us? We rely on volunteers to run many of our services, as well as keep our shops running smoothly. It's a great way for staff to bond by working together to help vulnerable older people.
We're helping older people in Worcester love later life
The services we provide can be used by anyone who is over the age of 50 and living in the Worcester & District area, as it is our goal to improve the quality of life for older people in the area.

We offer a wide range of clubs, classes and get togethers, all of which are held locally within Worcester & District, with the aim of abolishing social isolation.

We have various volunteering roles available within our organisation. We want to make sure there is a place for all ages to come and give something back. Especially older people who seek a new purpose in life.