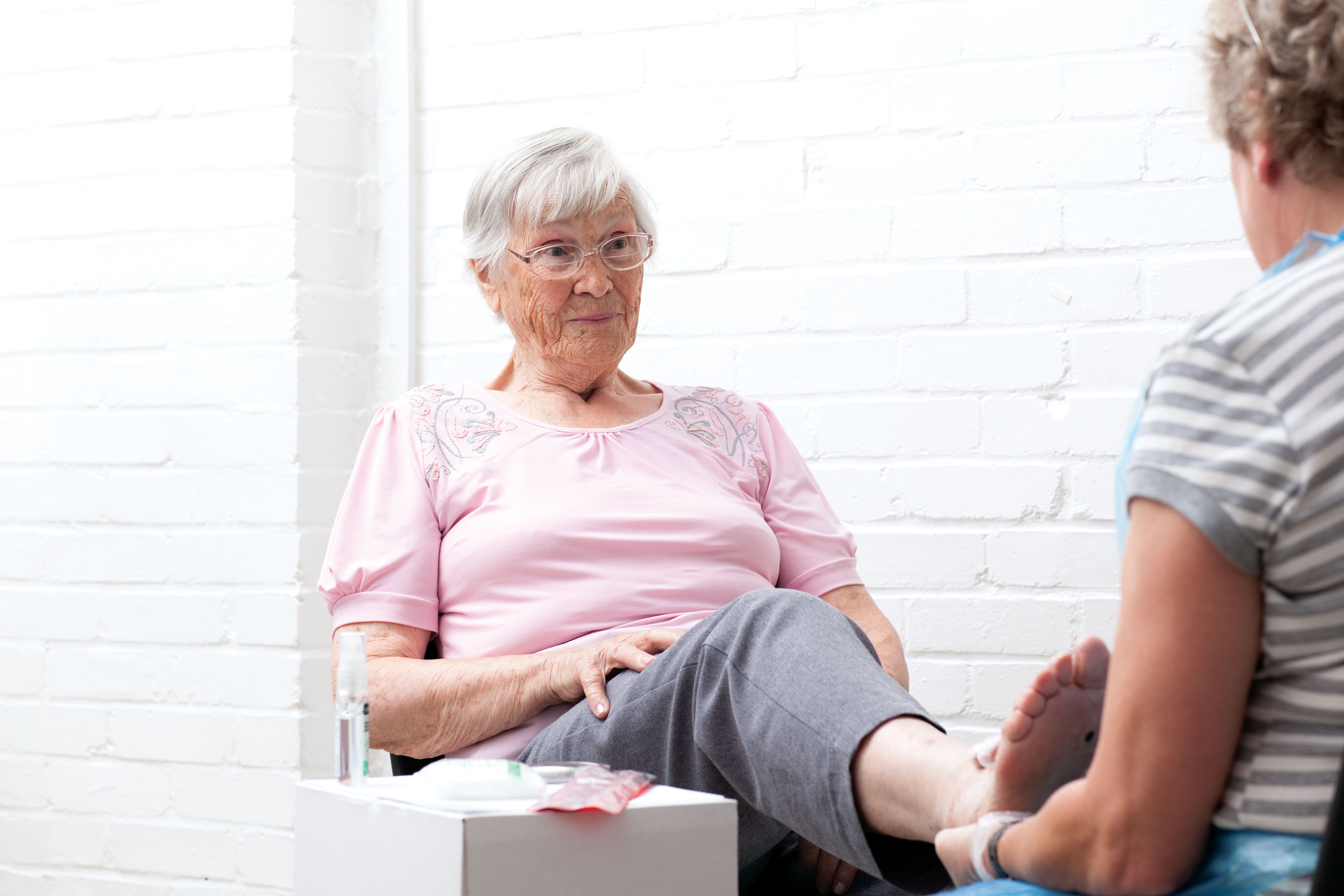 We provide regular foot care clinics for our clients in Worcester. Our clinics will provide basic level care at a small charge.
---
What is the clinic?
Our foot care clinic allows us to offer regular basic level foot care from a professional. The clinic is designed to help those who may not be able to do this themselves get the care they need.
---
What can we do?
Nail clipping
Nail filing
---
What does it cost?
The charge for this clinic is £15 per visit.
A one off charge of £15 will be required to purchase your own personal nail care kit. (You'll need to bring this everytime you visit).
---
How do I access the clinic?
You'll need to contact us to apply and your GP will need to sign off a short form to confirm that this service is suitable to you. Once we've had the form returned, we can then book you an appointment at our clinic.
---
When and where is the next clinic?
All clinics will be held at Age UK Worcester & District, Bank House, 7 Shaw Street, Worcester, WR1 3QQ (shown on map below).
Contact us
For more information please visit our contact us page to find out how you can get in touch or find out where our office premises is located.
Other pages you may find useful
Our other services
On another website
Pages on this website