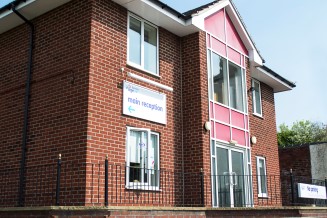 Age UK Barnsley was set up in 1974 following an initiative from Age Concern England (now known as Age UK). We are concerned with promoting the well being, fulfillment and happiness of older people living in the Barnsley Borough
Who we are
Age UK Barnsley is an independent local charity providing a wide number of services from its own funds and works in partnership with Social Services and the NHS Barnsley in delivering further servcies to support the health and social care needs of Barnsley's older population.
Through the efforts and commitment of some 5 full-time and 25 part-time staff, together with a further 130 regular volunteers, we are able to support and provide services to approximately 1500 older people on a regular basis and an even larger number on an occasional basis through services such as Advice & Information.
Where you can find us
Our main office and day centre is based in Queen's Road and we have a number of charity shops across Barnsley.
How we are funded
Like many charities Age UK Barnsley is supported by donations from the public, income from our charity shops and some charitable grants. We rely on your support to keep serving the community.
If you would like to become involved and help us please give us a call on 01226 776820