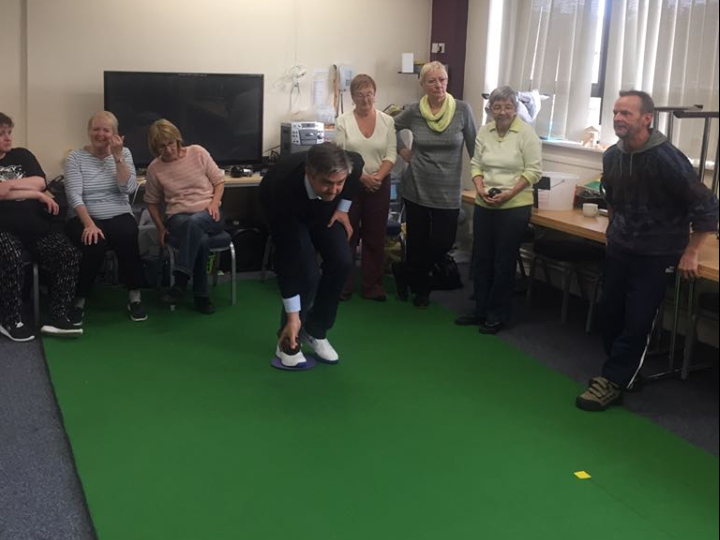 Join our Bowling Club!
Our RespectAbility project runs regular indoor bowling sessions as part of its' programme of daily activities. This has proved immensely popular; we made a short video a while ago, showcasing the bowling talents of our clients.
Click here to watch on YouTube
The Shed
The Shed, previously "Men in Sheds" is another popular activity in our Barrow Respectability project. Here is a short film covering the work that our shed volunteers and clients do:
Click here to watch on YouTube
RespectAbility is about providing positive choices to enhance people's confidence and abilities, as well as introducing them to new people. The first, and possibly most important choice to be made is whether or not you wish to engage with the programme.
If so, contact us, and we can arrange for a referral to be processed on your behalf. All information is held in the strictest of confidence and all clients are welcomed, supported, and respected.
Barrow RespectAbility
Click on the button to download a leaflet outlining the activities available as part of the Barrow RespectAbility project: