Our campaign to tackle loneliness and provide support to those who really need it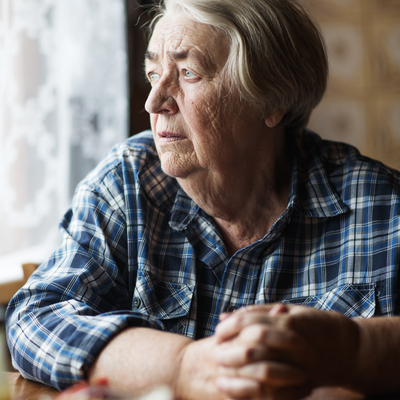 Join our Lonely Less Campaign
Loneliness doesn't discriminate. It doesn't choose who it affects. It doesn't decide how it affects people either.
The effects of loneliness aren't unanimous and the ways it can take hold of your life are different amongst individuals. When it comes to loneliness everyone is different, and this, in turn, can make those already feeling isolated, feel more distanced from those around them.
Loneliness can be as harmful as smoking 15 cigarettes per day and also has links to dementia.
However, here at Age UK Barrow whilst we understand that everyone's way of dealing with and responses to loneliness are different, what we do know is that the solutions and the numerous support structures that are available will provide some respite and much-needed support for those who really need it.
Loneliness In Barrow
Using the Age UK National heat map, we found that here in Barrow, on our doorstep, the risk of loneliness in over 65's in certain areas, is very high risk. In particular, the areas of Hindpool and Barrow Island are the highest risk.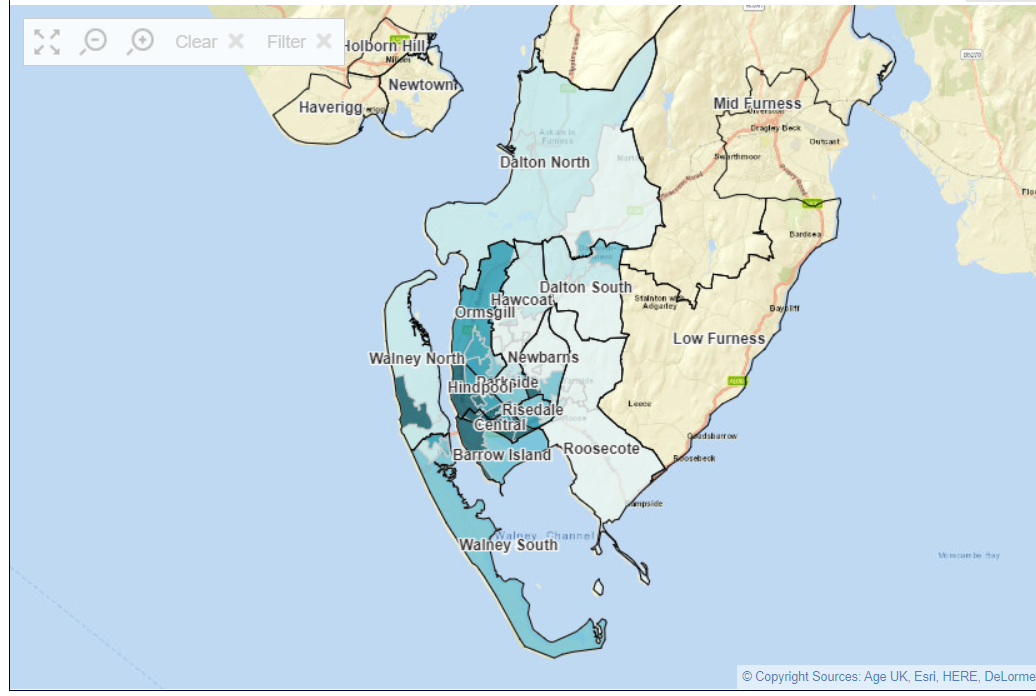 In Barrow Island, over half of all houses (53.7%) are single-person households. That means that there is almost a guarantee that if you live in Barrow Island, someone on your street is living alone and potentially a lonely individual.
Of the 208,000 homes with residents aged 50+, 1 in 4 of those households, are someone aged 50+ living alone

In 2015, In Cumbria, there were 71,500 single-person households and that number has since risen. Barrow has the highest percentage of those households at 15.8%
How you can help
With your help, we can make Barrow a better place to grow old:
One simple thing you can do is check up on your neighbours, and those close to you.
Support our campaign online, you can do this by sharing and liking our posts on social media
See the section below for more ways you can support our fight against loneliness
Help spread the word and support our Lonely Less campaign today.
Donate to Age UK Barrow and support our fight against loneliness. With your donations, we are able to provide for the community and continue to dedicate our time and services to those who need it.

Volunteer with Age UK Barrow and play an active role in supporting the community. Help us end loneliness and become a telephone befriending volunteer today.

Get your organisation involved with Age UK Barrow. Your support is vital and the involvement of organisations are a huge help towards the charities operations.