Telephone Befriending Volunteer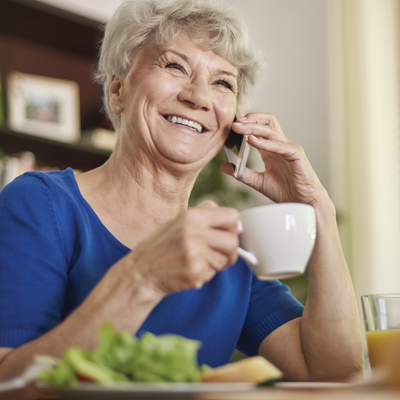 As a volunteer for the Telephone Befriending Service, you will be providing a vital lifeline to those who may not have anyone else to talk to and will greatly benefit from a friendly chat.
There are many people who have no one to talk to in the Barrow area and with your help we can help put a smile on their faces and really make a difference to their wellbeing.
As a volunteer you will be fully supported by our team every step of the way and we appreciate any support you can give us.
Sometimes it can be difficult to strike up a conversation with someone you've never met, particularly over the telephone so some things you might want to ask or talk about to prompt a conversation might be:
What kind of things do they usually like to do to keep busy, do they bake, knit or spend time in the garden?
What kind of TV programmes do they like to watch?
Do they read much, have a favorite book or author?
Do they have children or grandchildren? If so, what do they do for jobs, which school or university do they attend.
Talk about the weather or memories of trips away or holidays they may have been on over the years.
What kind of jobs have they had over the years? Did they work in the local shipyard or papermills?
We want to try to reassure people and offer some comfort after the difficulties faced during these past few months. If people do live alone, they may be stressed, depressed or anxious about the recent situation. They may still not understand what's happening. Talking can really help.
If you are interested in becoming a telephone befriending volunteer then please complete the this form and we will be in contact.
If you would like more information then email contact@ageukbarrow.org.uk or call 01229 831 425 (please note that due to current working restrictions our phone line may not always be answered).