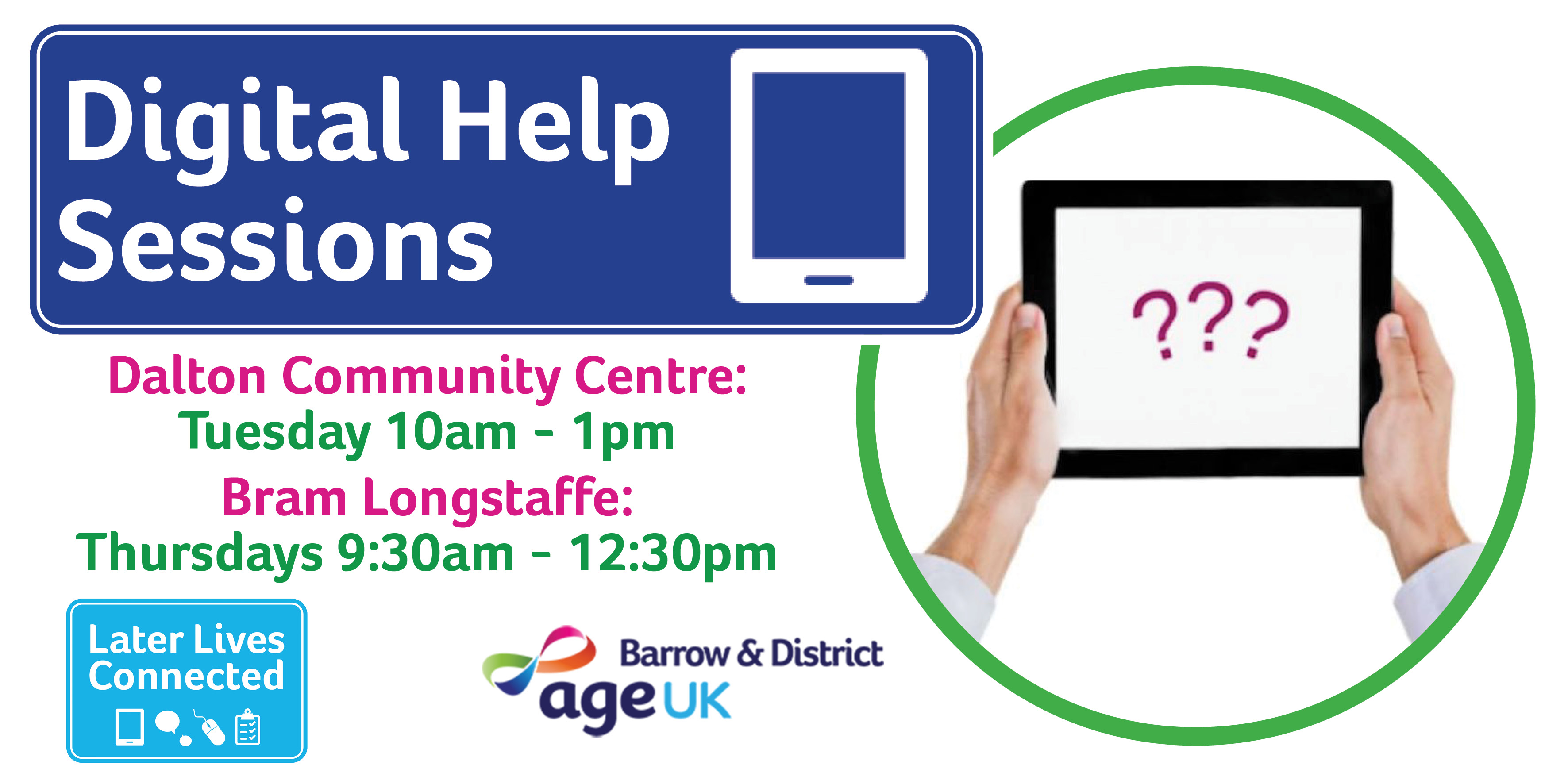 One-To-One Digital Help Sessions
Dalton Community Centre: Tuesday 10am - 1pm
Bram Longstaffe: Thursdays 9:30am - 12:30pm
Are you struggling to use a digital device such as a tablet, iPad or smartphone?
Do you need support in doing things, such as sending emails, or using social media apps, such as Facebook and WhatsApp?
We can help you
From the beginning of May, Age UK Barrow and District are offering one-to-one support sessions on Tuesday & Thursday mornings, for people who need help with digital devices.
Sessions are up to one hour and are available as pre-bookable appointments only (no drop-ins) and can be made by ringing 07547 254919 and speaking to Thomasina McNaughton (Digital Inclusion Technical Coordinator)