Free and confidential information and advice service for older people, their families and carers.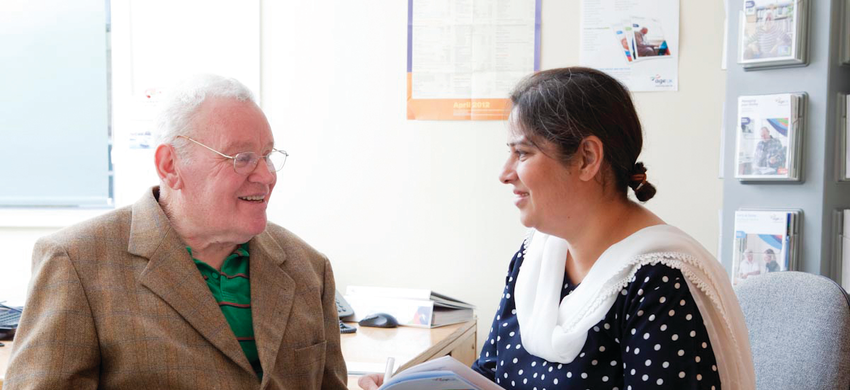 The information and advice service aims to provide support and advice on a variety of different issues including welfare benefits support and fuel poverty. The service is one of the charities most popular and for good reason. We have helped hundreds of elderly members of our community receive financial support and other forms of practical help such as blue badges.
Pennywise Project
Click here to learn about exciting smarter saving advice, a new project at Age UK Barrow and District.
Energy efficiency
We can offer you energy efficiency tips and help you access grants to improve your heating and insulate your home.
Radar keys
Radar keys - Radar Keys provide access to thousands of disabled toilets across the UK, the National Key Scheme allows for disabled people to access those disabled toilets. Radar Keys are available from the reception at Lakeland House for a price of £1.50
Welfare Benefits
Free and confidential expert advice.
If you are of pensionable age, and need help with any aspect of welfare benefits, call us to make an appointment with one of our benefits specialists who will be happy to help you.
Are you worried you might be missing out on essential income?
Not only do we offer comprehensive benefit calculations but we will also complete the lengthy application forms on your behalf. If necessary we will help you challenge decisions, and assist you all the way up to and including representation at Tribunal.
Information and Advice
This service is by far the most popular we offer and it is very apparent to see why. We offer a "gold star" service and our advisors get fantastic feedback from our clients. We work tirelessly to provide the best service possible and never satisfy with anything less than the best outcomes for each individual client.
We pride ourselves on seeing firsthand the difference this service can make to peoples lives and encourage you to get in touch to find out how we can help you today.
You can download the Information and Advice team's Statement of Service here: I & A Statement of Service.pdf
Complaints and Suggestions
We are always happy to recieve your feedback. If you have a complaint, a suggestion or any general feedback please download the complaints and suggestions leaflet and return it to contact@ageukbarrow.org.uk
Complaints and suggestions leaflet 2020.pdf
For more information telephone: 01229 831 425 or email: contact@ageukbarrow.org.uk
Free booklets and online information
Age UK produces free information guides and factsheets on a wide range of topics, including home adaptations, dementia, and advice for carers. You can find a complete list of guides and factsheets on the Age UK national website.

If you prefer to read information online, the Age UK national website has information and advice on many topics, including how to find a care home, how to avoid scams, and Power of Attorney.