Supporting Barrow residents of all ages to learn new skills, share ideas, and make new friends.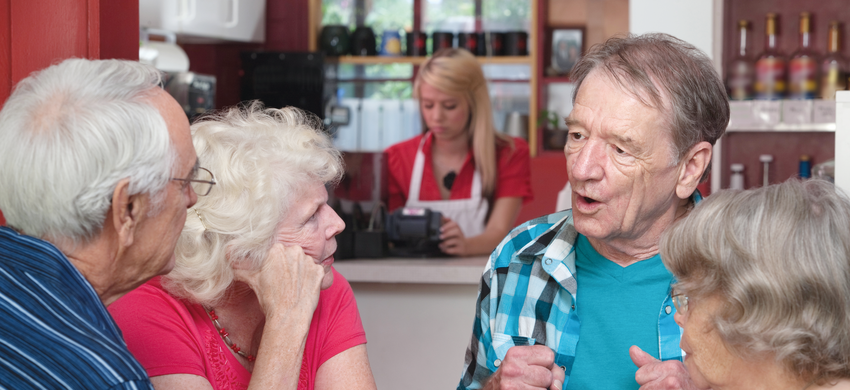 Unfortunately due to the current government restriction. Put in place, as a result of Covid-19, we are unable to provide this service however, we will be reviewing this decision whenever the restrictions change. We are working hard to ensure our services can resume as soon as it is safe to do so. Thankyou for your patience and understanding.
RespectAbility, is a collection of ventures that offers vulnerable adults opportunities to participate in a number of activities that are intended to re-engage those who have become isolated, for whatever reason, learn new skills or further develop existing skills and provide for improvements to their physical and mental health as well as reducing calls being made on health and care services.
As of July 2018, the RespectAbility project has moved from a lottery-funded programme of events to paid-for sessions. The sessions cost between £2 and £4, which we believe still represents excellent value for money.
Sessions offered run from 10.00 – 12.00 then 13.00 to 15.00 with the opportunity to have lunch in the company of others participating in RespectAbility on that day. Click here for the programme of activities.

All research suggests there are large numbers of people with life-limiting conditions, being cared for or as carers and who have become isolated for differing reasons with very limited social interaction.
We are offering people the option of engaging with RespectAbility in which they can participate in beginner level IT courses (very informal and basic, how to use the internet, e-bay Skype, etc.), cooking for one +1 and eating what is cooked in a social setting, The Shed (formerly Men in sheds) developing new skills or using existing ones making what they want, light exercise, music and movement, model making, game sessions, and reminiscence sessions. The Shed will also incorporate a new venture of furniture restoration. The concept is to re-engage those who have become socially isolated providing health benefits and improving their quality of life with further benefits beyond those. RespectAbility aims to reduce emergency encounters with health services for those engaged with RespectAbility as well as improving their general health and well-being.
Our objective is to provide opportunities for those in the groups mentioned to maximise their own potential, re-empowering them where possible, and providing positive choices that could improve the quality of their lives.
Barrow RespectAbility Project
We have produced an Infographic which outlines to activities undertaken in the Barrow RespectAbility Project