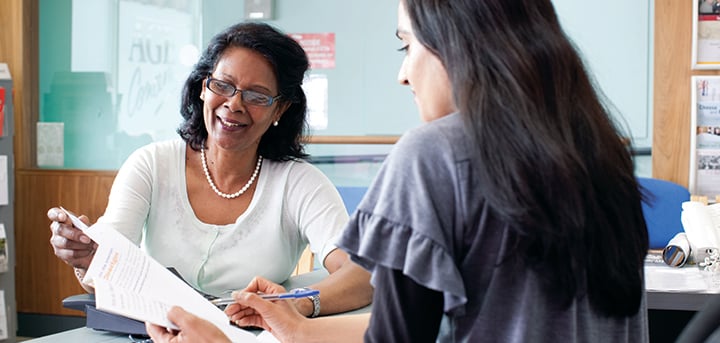 Age UK Canterbury offers a free and confidential information and advice service for older people, their families and carers.
Our Information and Advice team provide help and support to older people with a number of issues from money matters, supporting housing needs and promoting independent living.
Our Information and Advice Office Office is open on Tuesdays and Wednesdays
Our trained advisors are here to provide free, impartial advice on any of these issues. They will explain the choices available to you, whilst ensuring that the choice always remains your own. They may also be able to put you in touch with others who may have a more specific area of expertise. If you think we can help you, please contact us on - 01227 462368.
If you would like to check your entitlements online, you can use the Age UK benefits calculator to work out what you could be claiming.
The support you need may also be available through one of our Age UK factsheets. Please follow one of the links in our 'Frequently Accessed Factsheets and Information Guides' section below for more information on our most common enquiries, or for a full list, please call 0800 169 65 65 to find out what is available, or visit the the full Age UK publication list.
Currently, face-to-face advice is available by appointment only. If you would like to make an appointment to visit our offices or for a home visit, please call 01227 462368 or email katie@ageukcanterbury.org.uk
Access
We aim to be as accessible to people with disabilities and reduced mobility. We have accessible toilet facitilites.
Equal Opportunities
We are committed to equal opportunities and will not discriminate on the grounds of age, disability, ethnic origin, gender, religious belief or sexual orientation. We expect these values to be respected by those who use our service.
Free booklets and online information
Age UK produces free information guides and factsheets on a wide range of topics, including home adaptations, dementia, and advice for carers. You can find a complete list of guides and factsheets on the Age UK national website.

If you prefer to read information online, the Age UK national website has information and advice on many topics, including how to find a care home, how to avoid scams, and Power of Attorney.