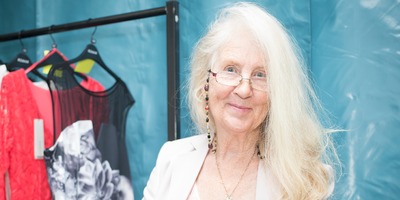 Looking to bag a bargain, declutter your life, or volunteer? You can do all three at our charity shops in Carlisle and Eden.
About our shops
Our shops make an important contribution to our fundraising by selling donated goods, bought in goods including wool, and many more items, as well as utilising Gift Aid where possible on donated goods.
They are a first point of contact for many people.
ALL MONEY RAISED IN CARLISLE AND EDEN IS THEN UTILISED IN THE DISTRICTS TO BENEFIT OLDER PEOPLE.
Shops
Carlisle, Lowther Street

64 Lowther Street, CA3 8DP, tel. 01228 599275

Opening hours - Monday to Saturday 9.00am to 5.00pm

Carlisle, Cherry Bazar

Bus Station Shop, 12/13 Earls Lane Shopping Centre, Carlisle, Cumbria CA3 8DG tel. 01228 548930

Opening hours- Monday to Friday 9.00am to 4.30pm, Saturday 10.00am to 4.30pm

Carlisle, Denton Street

125 Denton Street, Carlisle, CA2 5EN, tel. 01228 531624

Opening hours - Monday to Saturday 10.00am to 4.00pm
Shops
Kirkby Stephen

Market Square, CA17 4QT, tel. 017683 72266

Opening hours - Monday to Saturday 10.00am to 4.00pm

Alston

Hatters House, Front Street, CA9 3SE, tel. 01434 382323

Opening hours - Monday to Saturday 10.00am to 4.00pm, and 11.00am to 3.00pm on Sundays throughout the Summer period.

Brampton

23 Front Street, CA8 1NG, tel. 016977 2923

Opening hours - Monday to Friday 10.00am to 4.00pm, Saturday 10.00am to 12.30pm