AGE-IN Project | Age UK Cornwall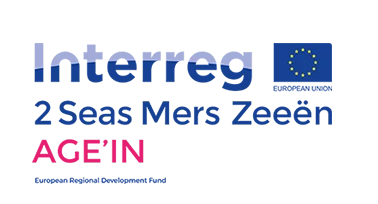 Published on 26 April 2020 02:10 PM
Improving older individuals quality of life through research action on housing and public space adaptation & social isolation prevention.
About the project:
The ageing of our population is one of the major challenges we face across Europe. The proportion of older individuals is expected to rapidly increase in the coming years, therefore, we also expect to see an increase in the number of people living with long-term health conditions and mobility issues. According to the Global Health and Aging report presented by the World Health Organization (WHO), "The number of people aged 65 or older is projected to grow from an estimated 524 million in 2010 to nearly 1.5 billion in 2050".
The AGE'IN project is committed to developing actions so that older people can improve their health & wellbeing and stay at home longer, thanks to housing and public space adaptation and also social isolation prevention.
Intro supplied by Nigel Clark, People & Estates Director, Age UK Cornwall and the Isles of Scilly.
Working in partnership:
AGE'IN partners are very experienced in identifying barriers within ageing and understand that many people face challenges in terms of ageing, lack of actions towards the loss of autonomy and inappropriate housing conditions. It is essential that we work together and combine our resources, knowledge and good practices to ensure we reduce the existing gap between both France and the UK and Belgium and the Netherlands, respectively.
You can find further information about AGE'IN on the Interreg 2Seas official website or on our the Lead Partner's website.