To find out about the Care Navigator Service, please contact us on 01304 207268.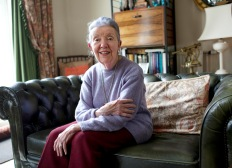 The purpose of the service is to put older people in personal control and provide integrated care and support, focusing on prevention of ill health and promotion of well-being. This allows older people to be both healthy and independent.
The Care Navigator assists with personal action plans supporting individuals to self-manage their needs.
The Care Navigator service was developed through the Partnership for Older People Project (POPP) in 2007.
The service was run from our Riverside Centre and for more information please contact us.
For more information
Age UK Dover
The Riverside Centre
Maison Dieu Gardens
Dover
Kent
CT16 1RL
Phone: 01304 207268
E-mail: admin@ageukdover.org.uk