Find out how our veterans marked Remembrance at Jet Age Museum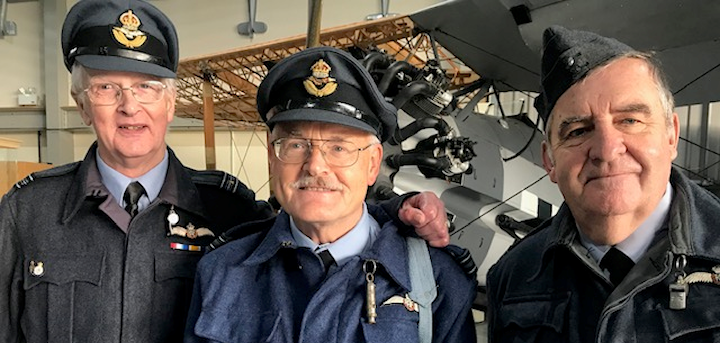 Published on 01 November 2019 09:29 AM
A group of local older Armed Forces veterans recently enjoyed a fantastic day at Gloucester's Jet Age Museum to mark Remembrance Day. The visit included an exclusive tour of this fascinating museum, followed by a complimentary vintage-style afternoon tea.
There was a lovely social atmosphere and the afternoon provided an opportunity for veterans to get together and share stories about their experiences in the Armed Forces and beyond.
To mark Remembrance, a formal wreath-laying took place next to the Hurricane aircraft in the Museum and a poem entitled "Lest we Forget", written by Age UK Gloucestershire choir member, Joyce Neale was read out.
Local Korean War veteran Tommy Clough commented: "I've recently come back from a veterans' trip to Tipperary, it's a long way! The welcome we had there, was as warm as the one we've had today. I know I'm amongst friends and it's been a wonderful afternoon."
The event was organised as part of our Joining Forces project, which helps local older veterans live a safe and comfortable later life. Find out more here
See how our veterans enjoyed their day at Jet Age Museum View the video
Find out how our local veterans have marked Remembrance at Jet Age Museum