The Cost of Living Crisis
How our Help Team can support you or your loved ones through this difficult time.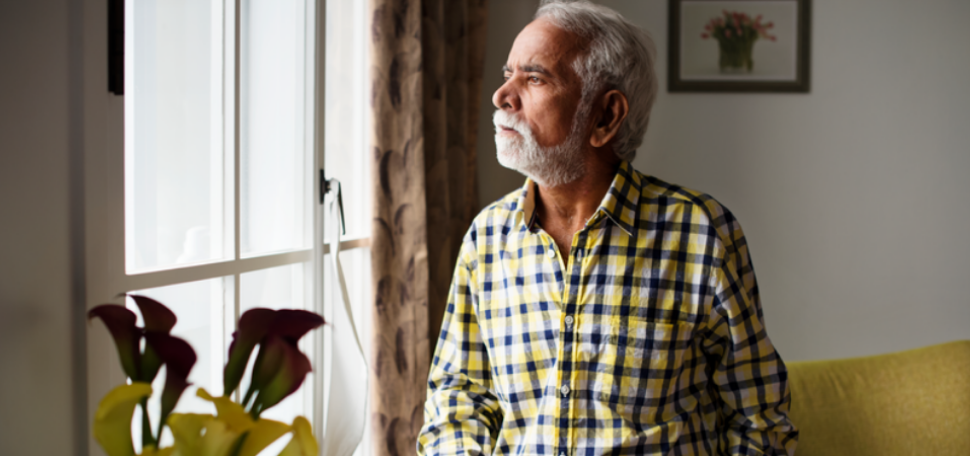 You can contact the Help Team Monday to Friday, 10am to 3pm by calling
01452 422660, pressing option 1. You can also email them at helpteam@ageukgloucestershire.org.uk
The rising cost of living crisis is having a huge impact on many people's financial situations. We're very aware of the complexity of this situation and how the help people need will vary. Our Help Team are able to support you through this time, offering guidance themselves as well as sharing the support available from other local organisations. Below you will find some of the ways in which we can assist you if you are concerned about yours or a loved one's situation.
Checking you receive financial Support you are entitled to
Ensuring you are receiving everything you are entitled to is very important, many people aren't aware of the money they should be receiving. Our Team will be able to discuss with you the different options available and guide you through any necessary application processes. We can provide support in whatever form suits you best: we can chat to you over the phone, send you information in the post or meet you in person.
Benefit Checks
These checks explore whether there are any benefits you could be claiming currently. Our Help Team can take you through this process and talk through the outcome. Dealing with benefits and claims can be confusing, we will ensure you know the next steps if there are unclaimed benefits you could be accessing.


Attendance Allowance
If you're over State Pension age (currently 66 years old for men and women) and you need help with your personal care because of a physical or mental illness or disability, you may be able to claim Attendance Allowance. There is an application process with must be worked through for this. Our Help Team volunteers will be able to go through the whole application with you, aiming to show your situation as clearly as possible.
Sharing information on current schemes running which could provide support
Navigating the help available can be confusing and overwhelming. Our team is aware of the latest schemes in place around Gloucestershire, what they offer and how to access them. We can be your first port of call if you aren't sure what help is available to you.
Warm Home Discount
The Warm Home Discount provides a one-off payment to eligible customers to reduce their bills over the winter period. The final figure for support this year is yet to be released, currently this stands at £150. The money will act as a credit to your account, rather than paid to you directly, and will be paid between October and April.Changes are being made to the eligibility and claiming process for this winter, we will update you with information as soon as we have access to the final decision. Currently, people in receipt of the Guarantee Credit portion of Pension Credit will receive this discount automatically, provided you or your partner are listed on the bill and that your supplier is part of the scheme. A list of the suppliers who are part of this scheme can be found here.

If you do not fall in to this category, specifications for a wider group of people who can also qualify will be released soon as well as how to apply. Please keep checking this page for updates on this. To make sure that you are eligible to receive any Warm Home Discount this winter, now is a good time to check that you are claiming all the benefits you are entitled to. As mentioned above, our Help Team offer a Benefits Check to help with this.


Warm and Well (Gloucestershire and South Gloucestershire)
We work alongside Warm and Well who provide energy advice and guidance, managed by Severn Wye Energy Agency. They can give you support tailored to your personal circumstance as well as administer grant funding on behalf of local authorities. They are trained specialists who can also advise on debts built up from energy bills. Our Help Team can refer you to our Warm and Well contacts and advocates occasionally visit our Springboard Social Groups if you would like to talk to someone in person. Join our facebook group to hear of any upcoming visits or check the Springboard Events Section


Severn Trent – Big Difference Scheme

This scheme is accessible to anyone who is billed by Severn Trent Water. The aim of the scheme is to reduce water bills for people who have low incomes. Your circumstances will be evaluated which will calculate the available reduction from your monthly bill, anything between 10% and 90% is available.You can find out if you are eligible for a Big Difference Scheme (BDS) application by calling 02476252600.
Explain complex processes and leading you to the correct contact for the assistance you need
Some support falls outside of our Help Team yet we are experienced and able to provide sources of information to help guide you through the systems in place. If you are unsure on your first steps, please get in touch with the team.
The access the service
Monday – Friday 10am – 3pm Tel: 01452 422660, press option 1
Related links
You can check your benefits on line with Age UK's Benefit Calculator This can give you an indication of your potential entitlements