Worcester Community Lottery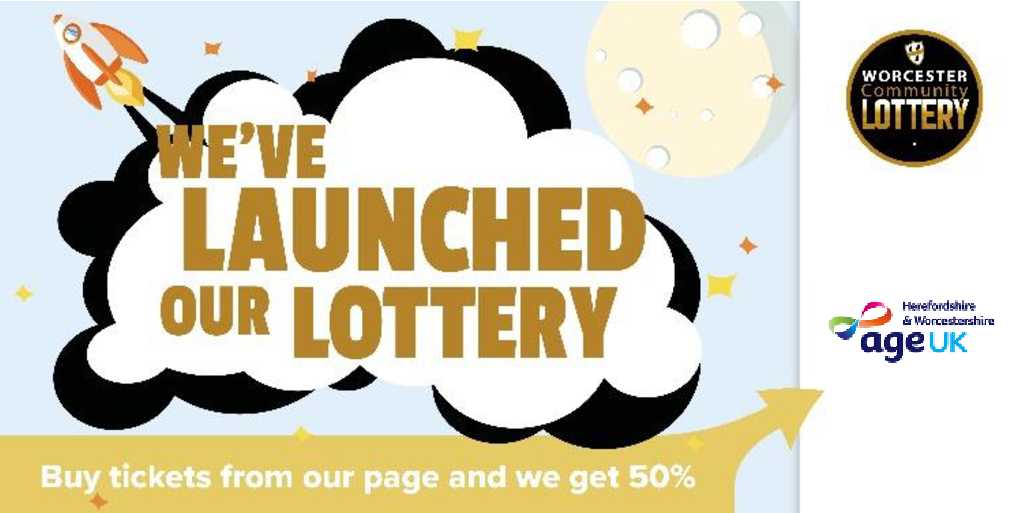 We've got exciting news at Age UK H&W! We are now part of Worcester Community Lottery!
This is a fantastic and easy way to support your local charity that is helping older people in your community.
You could be in with a chance of winning up to £25,000 plus other cash prizes, every week!
50% of all ticket sales through our page comes directly to us PLUS 10% goes to other local good causes.
Tickets cost only £1 per week and are quick and easy to purchase online.
Purchase your tickets here - www.worcesterlottery.org/support/age-uk-herefordshire-and-worcestershire