Worcester Community Lottery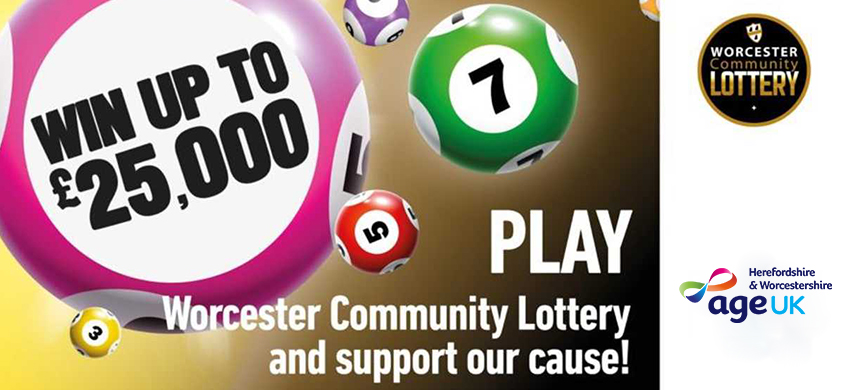 Do you want to support your local Age UK from the comfort of your own home? By purchasing tickets for The Worcester Community Lottery you could be in with a change of winning up to £25,000 every week as well as supporting Age UK Herefordshire & Worcestershire to help older people across the two counties.
This is a fantastic and easy way to support your local charity that is helping older people in your community.
You could be in with a chance of winning up to £25,000 plus other cash prizes, every week!
50% of all ticket sales through our page comes directly to us PLUS 10% goes to other local good causes.
Tickets cost only £1 per week and are quick and easy to purchase online.
Purchase your tickets here - www.worcesterlottery.org/support/age-uk-herefordshire-and-worcestershire