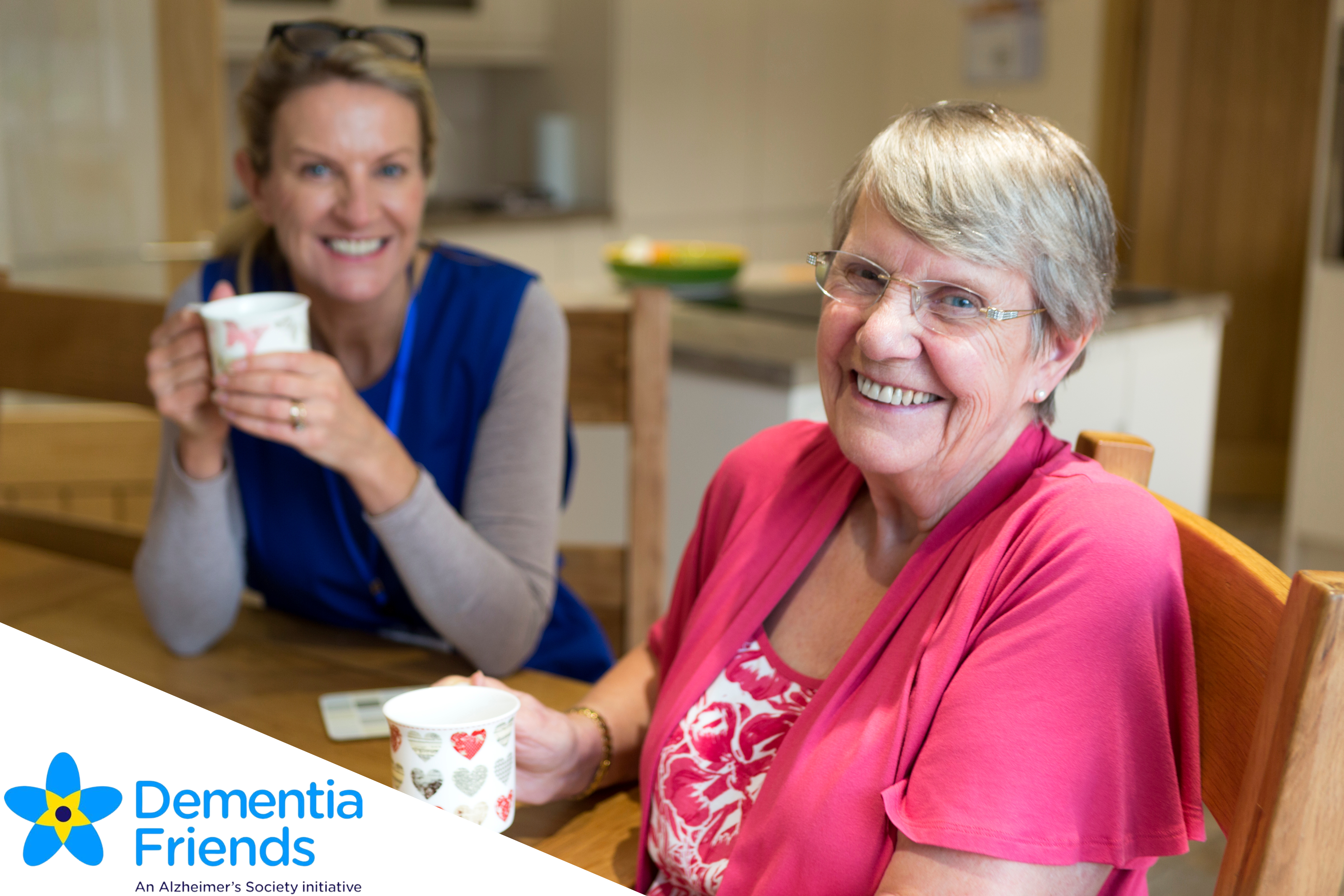 Location:

Age UK Herefordshire & Worcestershire

Price:

Free
In response to the cost of living crisis, Age UK Herefordshire and Worcestershire will be asking members to pay only what they can for their attendance at all Worcestershire Dementia Meeting Centres until the end of 2023. All the funds raised will go towards running costs and continuously improving the experience for Dementia Centre members. Previously, Age UK Herefordshire and Worcestershire Meeting Centres charged a fee of £30.00 for the day (10.30 - 15.30) regardless of the length of stay. Please note the fee for Herefords Veterans Meeting Centre remains £45, which includes a 2 course lunch. All of our meeting centres are cash free and we encourage members to set up a direct debit with our finance team. You will be invoiced monthly and payment is taken direct and adjusted to how many days were attended.
Age UK Herefordshire & Worcestershire
Malvern Gate
Bromwich Road
Worcester
Worcestershire
WR2 4BN
United Kingdom
A Meeting Centre is a local resource, operating out of ordinary community buildings, that offers on-going warm and friendly expert support to people with mild to moderate dementia and their families. At the heart of the Meeting Centre is a social club where people meet to have fun, talk to others and get help that focuses on what they need. Meeting Centres are based on sound research evidence of what helps people to cope well in adjusting to living with the symptoms and changes that dementia brings.

Every Meeting Centre is different. These differences are determined by the needs and interests of the people using them, their families and their local communities. Activities and events are tailored to the feedback of our members.
Meeting Centre Locations
Droitwich Spa Meeting Centre

Droitwich Spa Football Club,
King Georges Fields,
Briar Mill,
Droitwich Spa,
WR9 0RZ

Every Wednesday, Thursday and Friday
10:30 - 15:30



Hereford Meeting Centre

Drybridge House Centre,
St Martins St,
Hereford,
HR2 7SG

Every Monday
10:30 - 15:30
£45.00 Per Session (Lunch Included)



Hartlebury Meeting Centre

Hartlebury Castle
Hartlebury,
DY11 7XZ

Every Thursday and Friday
10:30 - 15:30

Stourport Meeting Centre

Ravenhurst,
Sanctuary Care,
Stourport on Severn,
DY13 8RU

Every Tuesday and Wednesday
10:30 - 15:30



Redditch Meeting Centre (Specifically for Young Onset Dementia)

Batchley Community Centre
Cherry Tree Walk
B97 6PB

Every Monday
10:30 - 15:30
£30 per session (Refeshments included)

Bromsgrove Meeting Centre

Crabtree Court,
Parkwood Road,
Bromsgrove,
B61 8UG

Every Tuesday
10:30 - 15:30
Attendance Criteria
To join our Dementia Meeting Centre a person should ideally have received a diagnosis of dementia and to be experiencing mild / moderate symptoms. If a person has more advanced dementia, the Dementia Wellbeing Service would look to help find more suitable support.

The team do not provide personal care. If a member requires assistance in this way a carer would be expected to stay with them to support them with this requirement.

Members must be able to engage with activities, staff and other members to benefit from what is being offered at the Meeting Centres.
Lunch
Refreshments and snacks are provided at the Meeting Centre but members will need to bring their own packed lunch.

Please note Hereford Veterans Meeting Centre provides a 2 course lunch.
Free Trial
All potential members are entitled to a free trial of our Meeting Centres before committing to become a member. This can be for the full day 10.30 - 15.30 or just a couple of hours, whatever suits the person attending.
Dementia Service Referral Form
Below is a form for professionals to use to refer clients living with dementia to our services and activities.
Here is a video showcasing some of the benefits of Dementia Meeting Centres: