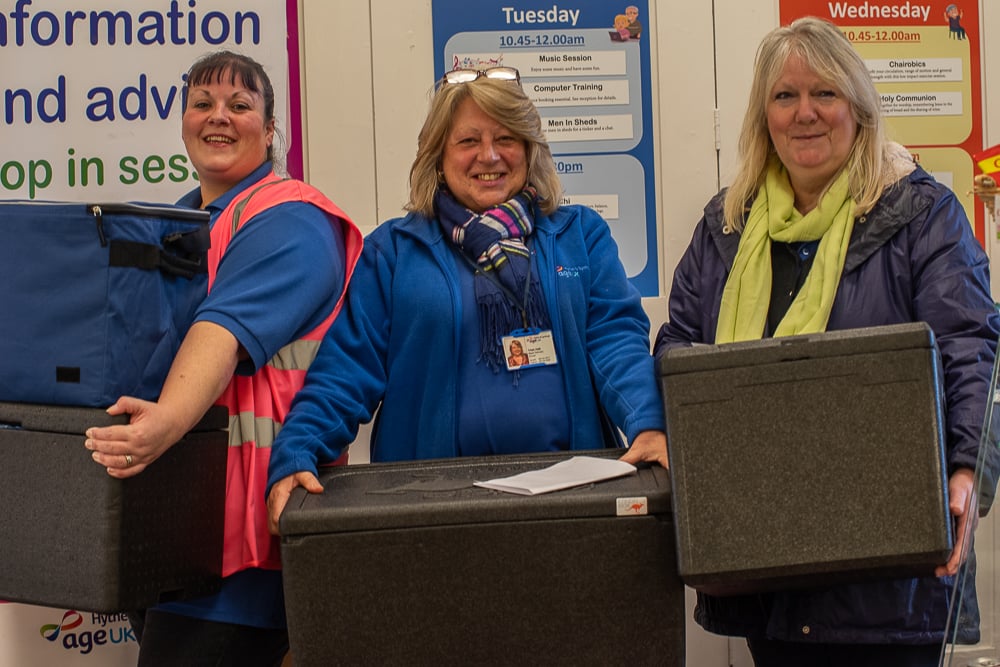 Two-course, nutritionally-balanced meals are made from fresh ingredients daily in our own kitchens. Everyday offers a different menu - so choose your favourites! Planned menus can be seen a week in advance. Any dietary requirements are catered for and alternatives are always available. Meals must be pre-ordered - in person or by phone, at any time before 10.30am on the day of delivery.
Meals at our centres
Meals are served at midday in both our Centres, and you will be offered fresh fruit juice and tea or coffee as well as the meal. Meals cost £5.85. We serve Sunday lunches in the Hythe Centre for £6.55 each.
We also have a range of snacks and drinks available on a "drop-in" basis.
Meals at home
This service is offered seven days a week and includes all bank holidays. Our drivers provide a cheerful contact, will help serve a meal and make sure all is well. Delivered meals are £7.30.