The Arch Café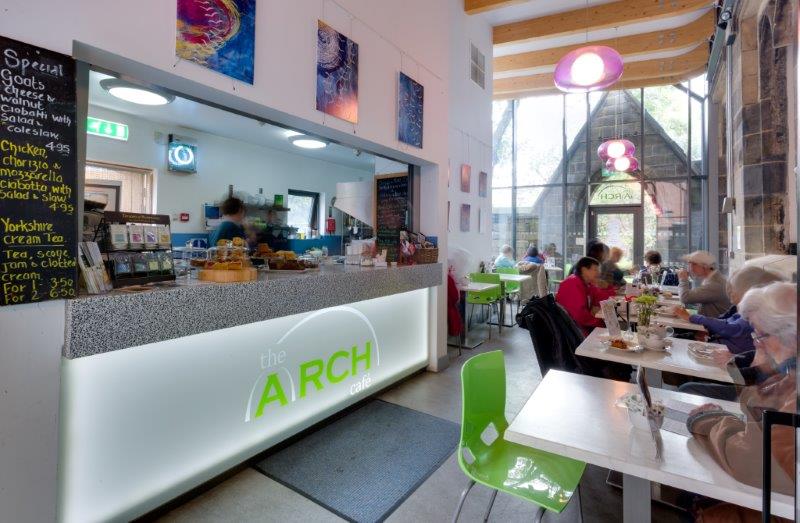 The Arch Café is a social enterprise, donating all profits to Age UK Leeds. We serve homemade meals, cakes, loose leaf tea and speciality coffees.
We are situated in the Bradbury Building in the heart of Leeds City Centre. We have free Wi-Fi and a tranquil outdoor seating area.
The Arch Café occupies a Grade 2 listed building called the Bradbury Building. We are located just off Dortmund Square, set back a little between Sainsbury's and the St John's Shopping Centre.
All profit from the Arch Café is donated to Age UK Leeds and goes directly to support their work with older people in Leeds. So just by eating and drinking in our café, you are making a big difference to the lives of older people in Leeds. The money we raise in Leeds, stays in Leeds.
The Arch Café serves delicious homemade food and cakes with arguably the best homemade scones in Leeds – customer feedback, not just our opinion! Please see photos below of some of the homemade food and cakes.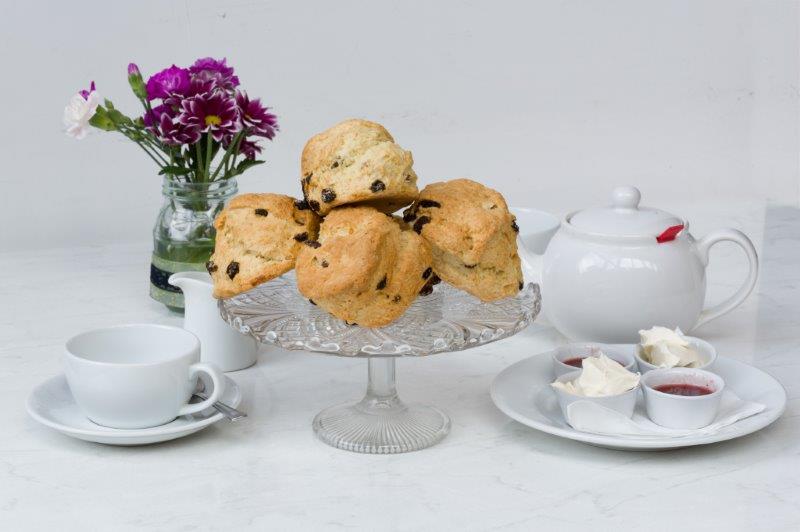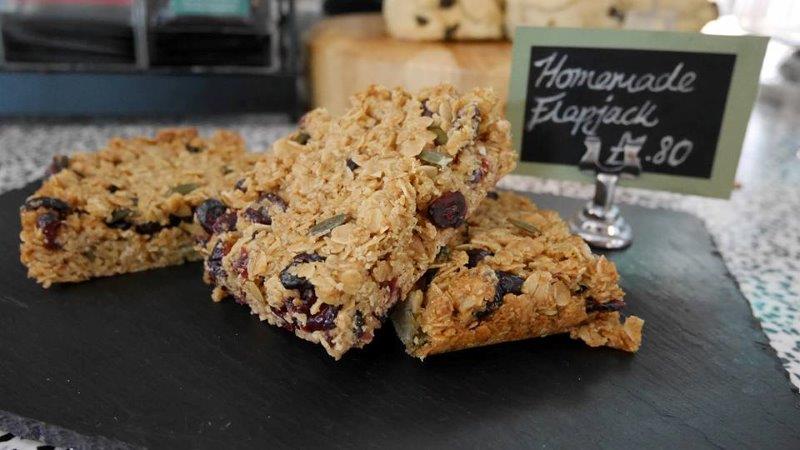 Menus can be found below but we also have fresh daily specials and homemade soups.
We have free Wi-Fi and a beautifully tranquil outdoor seating area in the grounds of St John's Church.
Hire our space

We hire out The Arch Café for private functions. We've held a variety of functions including wedding receptions and parties for every occasion you can think of! We are fully licensed and can operate a full bar.
We can provide bespoke catering to meet your exact requirements from canapes, buffets or three course meals.
For more information, please email lisa.burnett@ageukleeds.org.uk or call us on 0113 389 3000.
Opening Times:
Monday – Friday: 08:30am – 3:00pm
Saturday: 10:00am – 4:00pm
Sunday: Closed
Contact Us:
Bradbury Building
Mark Lane
LS2 8JA
T: 0113 389 3002
E: roombookings@ageukleeds.org.uk