Mr Alzheimer's goes to Toyland Launch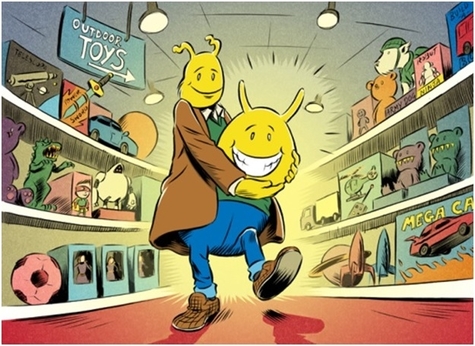 Published on 13 June 2019 02:41 PM
Mr Alzheimer's in Toyland Book Launch at Buile Hill Park
Over 30 school children joined the celebrations at Buile Hill Park Hall for the Mr Alzheimer's in Toyland Book launch. They enjoyed an afternoon of Mr Alzheimer's puppets, books, decorating biscuits, cupcakes, a puppet theatre show and with the sun shining – space hopper races in the gardens.
The afternoon was a celebration of all the hard work undertaken to bring the Mr Alzheimer's goes to Toyland book to life. Joy Watson and Emma Smith were joined by Age UK Salford Dementia Support Service team, Salford Libraries, Salford CCG and Carbon Creatives who designed the book.
Salford primary schools can join the campaign and receive a Mr Alzheimer's teddy and bag, Mr Alzheimer's Goes to Toyland book and resources.
The aim is for children to have fun with Mr Alzheimer's. Read the book take him out for an adventure, tell their friends and write or draw in the diary and to talk to their families and start conversations about dementia.