Gentle Exercises - under review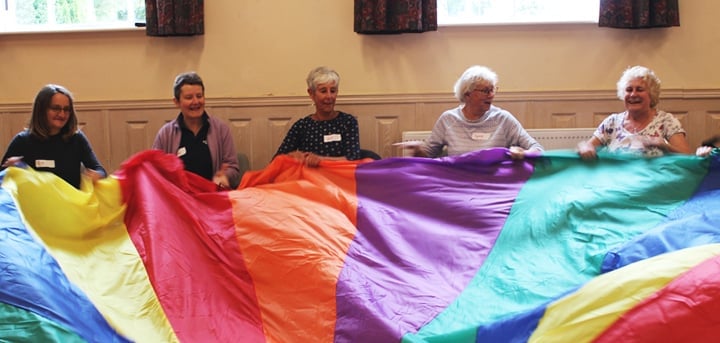 Our Gentle Exercise Classes are about working with you to stay in the best possible physical health
Who is this for?
Anybody over 50.
What is available?
Gentle chair based activities and exercises designed to:
Improve your mobility
Improve your balance
Improve your memory and alertness
Benefit your posture and physical condition
Come and join in the fun. It's good company and it will help you to keep fit, active and healthy too.
Where and when?
Download our Gentle Exercise Classes info sheet below or visit Compass eHub to find out more.
How do I find out more?
If you would like more information, please contact Helpline 030 300 30003 and ask about staying fit. We will be happy to help.

---
Contact us to find out more
If you have any questions and would like to know more, please feel free to contact us and we would be happy to talk to you further.
Gentle Exercise Classes
A full list of all our Gentle Exercise Classes