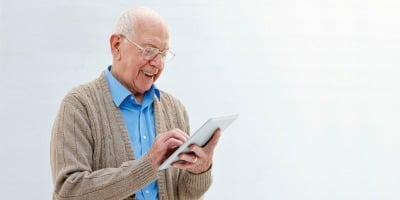 Please give us a helping hand! Whether it's a one-off donation, a legacy left through your will or a regular donation, you can help us to improve the lives of older people in the South Lakes community.
Donate online now
Our promise: Every penny donated will be used locally, and we will work hard with whatever you are able to give. We are here now to make a difference to your later life.
Other ways to give
Regular Donations

To support our work throughout the year, regular payments in the form of standing order donations can be made for as little as £2.00 per month.

Please complete our Standing Order form and return to us.

Donate by cheque

If you would prefer to send us a cheque please make payable to 'Age UK South Lakeland' and send to:

Age UK South Lakeland
17 Finkle Street
Kendal
LA9 4AB
Gift Aid It...
After making a donation, you can use Gift Aid to make your donation go further. For every pound you give, we will receive an extra 25 pence from the Inland Revenue!

This means that £10 can be turned into £12.50 just so long as donations are made through Gift Aid. Imagine what a difference that could make, and best of all, it doesn't cost you a thing!
Contact us to find out more
If you have any questions and would like to know more, please feel free to contact us and we would be happy to talk to you further.