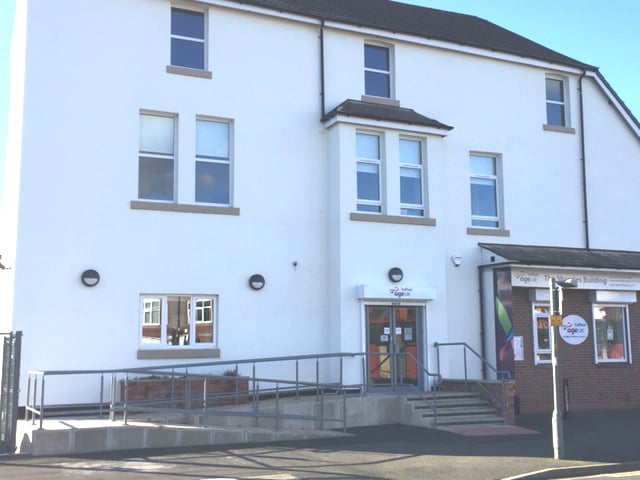 For all older people in Trafford
Services and activities throughout the borough.
Coronavirus (COVID 19) Outbreak
In response the latest guidance on Covid 19 it has been necessary to suspend some of our services and to revert to telephone services only as our staff practice social distancing.
If you need help or support you ring us directly on 0161 746 9754.

We are here for you.
Trafford's Community Response
COVID 19 (Coronavirus) is affecting us all.
Do you need help with anything such as:
Food Shopping (where you have no other support)
Getting fuel (if you're on a pre-paid meter)
Getting essential medication
Looking after pets
Someone to talk to
Across the borough fo Trafford, your community of charities, businesses, community groups and the council have all come together to make sure you have the support you need during this challenging time.
Get Help by calling 0300 330 9073
If you live alone, are struggling to make ends meet, are self-isolating or generally in need of advice or support, please contact 0300 330 9073 (8.30am to 5.30pm Monday to Friday).
The advice line is for Stockport, Oldham, Rochdale and Trafford. Please Select option 4 for Trafford, then ignore the options for 'good and services' or 'pensions' - just hold the line and we will signpost you to one of the Trafford Community Response Hubs to access the support you need.
If you are able to volunteer in your community, or are a local business who can support with anything from supplies to logistics - please visit the Thrive Trafford Website:
www.thrivetrafford.org.uk/covid-volunteer
(If you are part of a community group who are already offering support to your community - we could help with supplies, training, environmental health and safeguarding support. Please email: social.investment@traffordhoustingtrust.co.uk)
Volunteers Needed

We are looking for volunteers to help us with a new Lottery funded project GET CONNECTED which aims to get older people in Trafford connected to their community and reduce the loneliness and isolation that so many have felt over the last 6 months due to the pandemic.
Can you spare a couple of hours a week to make a telephone call to an older person to support them to use the tablet so they can maintain contact with their friends and relatives and enable them to join in with the "virtual" activities and events in their local area. If you can please contact us on 0161 746 9754 or email at Karen.glendinning@ageuktrafford.org.uk
TV Licence Changes from 1st August 2020
Online Exercise Videos
Please see our latest gentle exercise videos to help with postural stability and to help maintain your strength and balance and reduce your risk of falls.
CONNECT
Join our new weekly online Zoom "CONNECT" session starting Tuesday 14th July at 11.00am.
Technology – how to stay connected to friends and family
Learn how to use technology to stay in touch with your friends and family
Video Help Guides
Learn more about Carers Allowance, Attendance Allowance, Council Tax Support, Help with Housing Costs with our online video guides.
Vacancies
See our latest vacancies