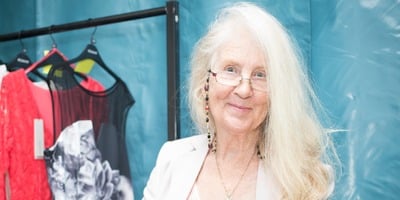 Looking to bag a bargain, declutter your life or volunteer?
You can do all three at our charity shop in Ashton on Mersey.
About our shop
Age UK Trafford has a shop in Ashton-on-Mersey village and it's a great place to find excellent quality clothing, books, household goods, vintage bric-a-brac & collectables and even small pieces of furniture.
We are also able to accept and sell small electrical goods and all goods are PAT tested.
See our shop facebook page: www.facebook.com/ageuktraffordretail
and on Instagram: www.instagram.com/ageuktrafretail
You can find us at:
22 Green Lane
Ashton on Mersey, Sale
M33 5PP
Phone: 0161 905 1438
Opening times
Monday to Saturday, 9.45am - 4.30pm.
Retail Co-ordinator: Kerry Smith
Volunteering at our shops
Our shop relies on volunteers for sorting stock, creating interesting window displays, and serving customers. If you are interested in volunteering with us, please visit our volunteering page.