Coronavirus Emergency Appeal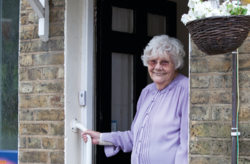 Coronavirus emergency appeal:
Age UK Trafford needs your help to support older people during the coronavirus outbreak
With the Government's ruling for social isolation for people aged over 70 and those with high risk medical conditions now in place, our services have never been more in demand. We're working hard to ensure that our vital information, advice service can continue to safely help the older people who are reaching out to us during these uncertain times. Over the past week we have received many referrals from people worried and needing advice about the situation alongside calls for help to buy food and pick up prescriptions and requesting well-being checks. We can only expect these calls to increase.
We're determined to be there for all older people who need our help and especially those who have no one else to turn to during this crisis.
However we desperately need your support. By donating to Age UK Trafford you will help us to reach the older people that need us most.
We are committed to:
Working together with our partners to provide Trafford Community Response support to older vulnerable people in Trafford

Support practical requests for help including the delivery of food, essential and medicine

Continuing to offer excellent information and advice

Helping people with benefit enquiries

Conducting safe and well checks with all the individuals we are currently working with

Supporting volunteers and responding to offers from volunteers

Communicating information from trusted sources

Co-ordinating between partner organisations.
Please help us to continue supporting you and your loved ones. Every pound counts. Thank you for donating today.
Age UK Trafford is a registered charity, registered charity no 1109047.
Thank you.