Christmas Card Appeal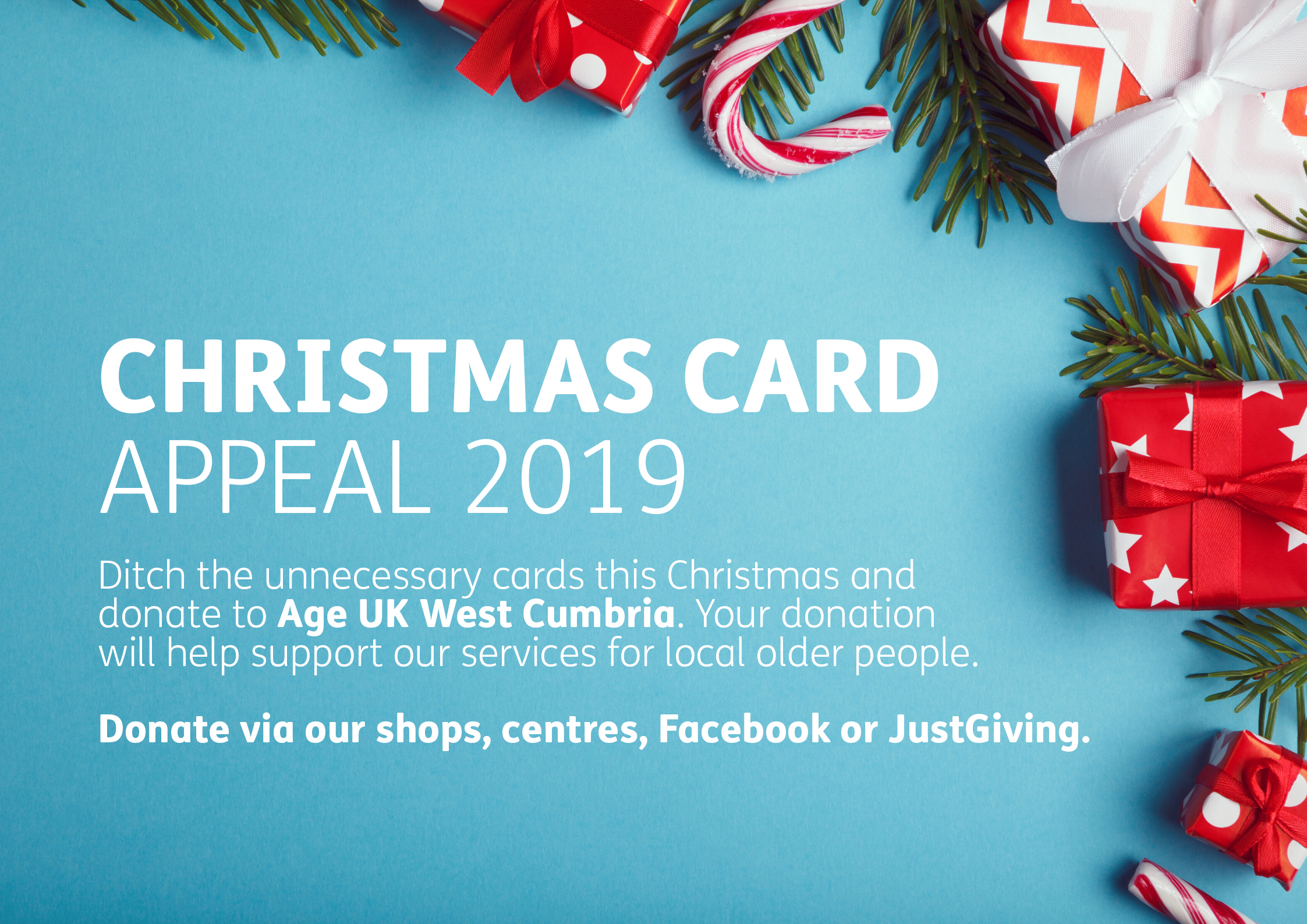 Published on 04 November 2019 03:40 PM
The average person sends approximately 21 Christmas cards each year.
If there are over 165 thousand people living in Copeland and Allerdale, that means over 3.4 MILLION cards will be sent by West Cumbrians this Christmas alone. If each of these cards costs just 20p, that's over £608,000 worth of cards...
That's a lot of cards, and a lot of money that could be used to support the most vulnerable people in our community.
That's why this Christmas, we're encouraging people in Copeland and Allerdale to ditch the unnecessary cards* and donate the money to Age UK West Cumbria instead. Your generous donation will help support our services for older people right here in West Cumbria.
You can donate via our Just Giving Page by clicking here.
You can donate via our Facebook Page by clicking here.
Or drop off your donation at one of our shops or centres.
*For some, especially older people, a card will be the only be the only thing they receive this Christmas. Please think about this when you ditch your cards and consider purchasing Age UK charity cards from one of our charity shops.