Albert's Story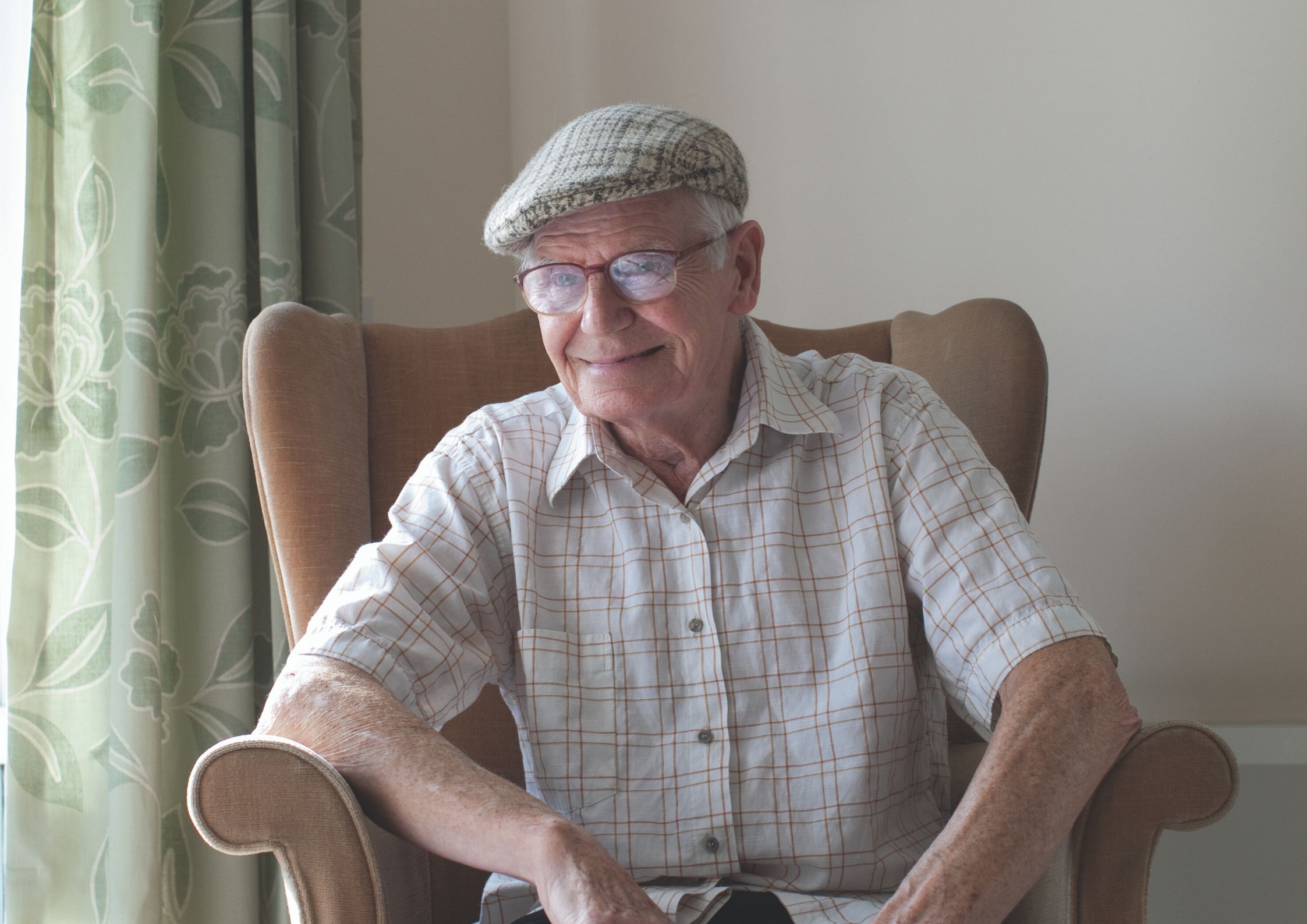 Published on 09 January 2020 09:28 AM
In early 2019, Age UK West Cumbria received a call from a lady named Joan who had become increasingly concerned about her Uncle Albert's wellbeing. Although Albert was living independently in his own home, various health and mobility issues meant that he found it difficult to get out the house and socialise. Other than his weekly visits from his niece, Albert rarely had contact with anyone.
After learning that Albert was struggling with social isolation, we referred him to our Community Connections project - a service specifically designed to help older people in West Cumbria overcome loneliness. Sandra, a worker on the project, visited Albert in his home to carry out an assessment. Whilst there Sandra and Albert chatted about his past, his health and mobility issues, and what he hoped to get from the service. More than anything, Albert wanted male companionship.
As Albert's health and mobility issues would make it too difficult for him to access groups in his local community, they both agreed that our home befriending service would be the best form of support. This service matches socially isolated older people with local volunteers who visit people regularly to provide friendship and support.
Unfortunately at the time of Albert's assessment there were no male befrienders in the area, meaning we were unable to provide him with the vital support he needed. Determined not to give up on Albert, Sandra contacted various local magazines and organisations in an effort to recruit new male befrienders.
"I can't shout it loud enough about all you did, the way you didn't give up and walk away… You listened to what we wanted, you acted appropriately and you delivered." – Joan, Albert's Niece.
Two new volunteers were recruited from Sandra's adverts, and in July Albert was matched with Eddie. For the next two months Eddie visited Albert once a week, forging a strong friendship and providing vital companionship.
Sadly, in late September Albert passed away.
Joan has praised both Sandra and Eddie for the support they offered Albert in the final months of his life, describing Eddie as a 'blessing'. Instead of flowers, a collection was held at Albert's funeral to raise money for Age UK West Cumbria.
"I can't express properly how much we appreciate what Age UK West Cumbria did for Albert, Eddie was a blessing, what a fantastic match" – Joan, Albert's Niece.
We are honoured to have been part of Albert's life, even for such a short time. Stories like this one remind us of how important our services are. All we can hope is that we made Albert's final few months a little brighter.
"Please carry on the good work you are all doing. I hope that Eddie is paired with someone else and that they are enjoying his company as Albert did." – Joan, Albert's Niece.
Since Albert's passing, Eddie has been matched with Jeremy who is a keen musician. As well as visiting him weekly, Eddie is also helping Jeremy connect with a local musician who is going to help him record some old Cumbrian folk songs.
If you would like more information about our Community Connections project, our any other of our services, please contact: 01900 844670 or info@ageukwestcumbria.org.uk
*Names of clients and their family have been anonymised for privacy reasons. As such, the image used at the top of the article is not of Albert.