Dorothy & Robert's Story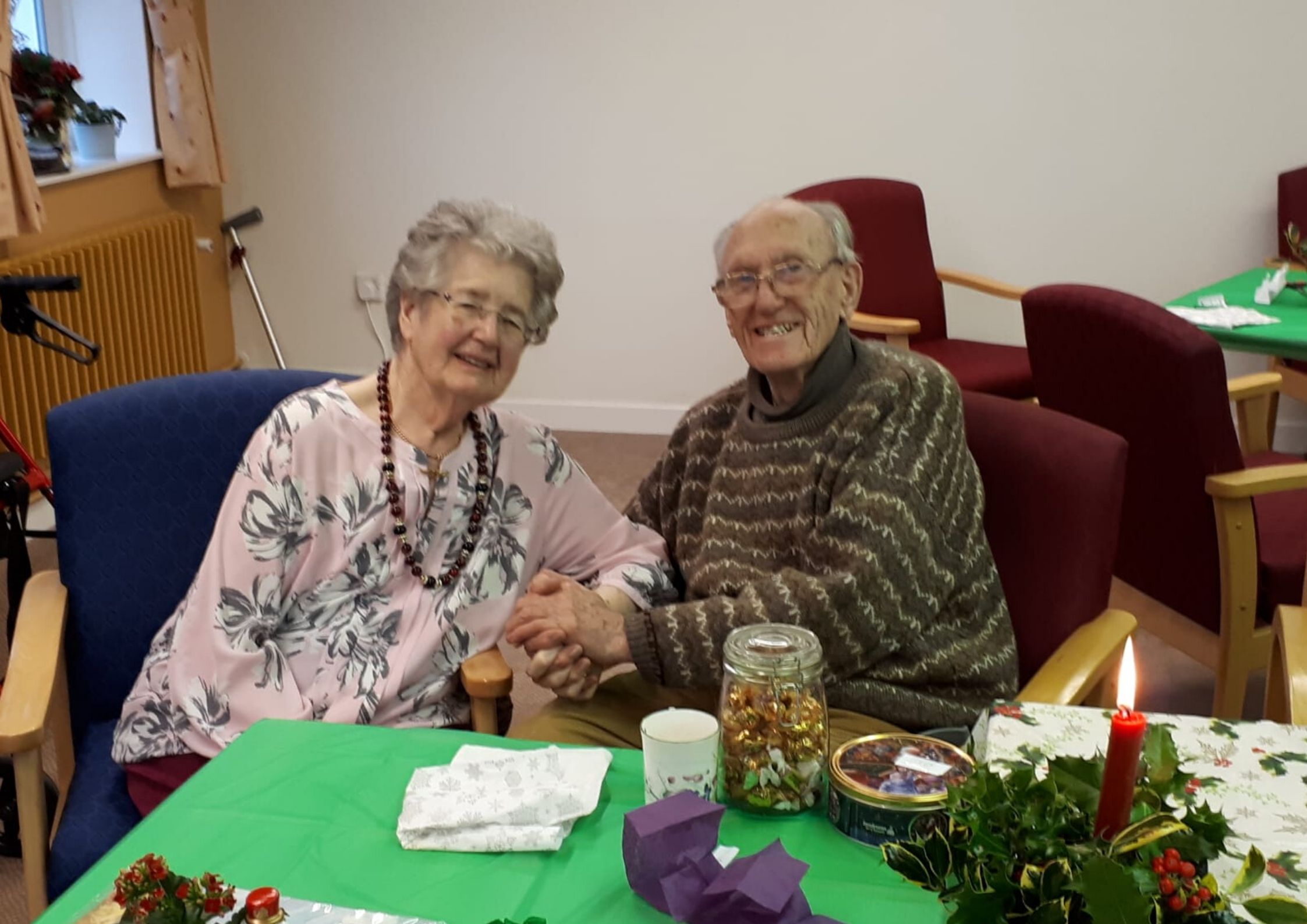 Published on 10 January 2020 02:41 PM
Dorothy and Robert have been happily married for over 60 years, rarely spending a day apart.
Six years ago the pair moved in to a local retirement housing scheme together where they could access the extra support they needed as they got older.
Unfortunately, over the years Robert's health has deteriorated. In addition to other health issues Robert developed dementia, meaning that both Dorothy and the housing scheme were unable to provide the additional care he needed.
In order to receive the best support, six months ago Robert moved to a local Residential Home that specialises in dementia care. Their differing care needs meant that Robert had to leave Dorothy behind.
Although Dorothy visits Robert regularly, the pair desperately miss each other's company. In late 2019 Dorothy contacted Age UK West Cumbria to see if there was any support we could offer.
In an effort to reunite the pair, Judith Irving (Day Activities Coordinator) organised for the couple to attend one of our day activity centres together. This service provides day activities for older people whose health and mobility issues make it difficult for them to leave their home.
Dorothy and Robert have been attending the service for over two months now. Whilst with us, the couple get to eat lunch together and take part in activities with the other clients.
"Tuesdays are the happiest day of the week… We're back together where we belong" – Dorothy
Our staff and volunteers regularly comment on what a lovely couple the pair make and how wonderful it is to see them reunited again.
"When Dorothy and Robert visit our centre they sit close and hold hands all day. It's lovely to see the couple spending time together, I know it means the world to them" – Judith Irving (Day Activities Coordinator)
We are so proud of our Day Activities staff and volunteers for their hard work and dedication. Poor health and bereavement can make later life a very lonely time for some people, and stories like this one remind us of just how important our services are.
We would like to thank Dorothy and Robert for allowing us to share their story; we're honoured to be a part of it.
If you would like more information on our Day Activities service, please click here.