Finkle Street Shop Grand Opening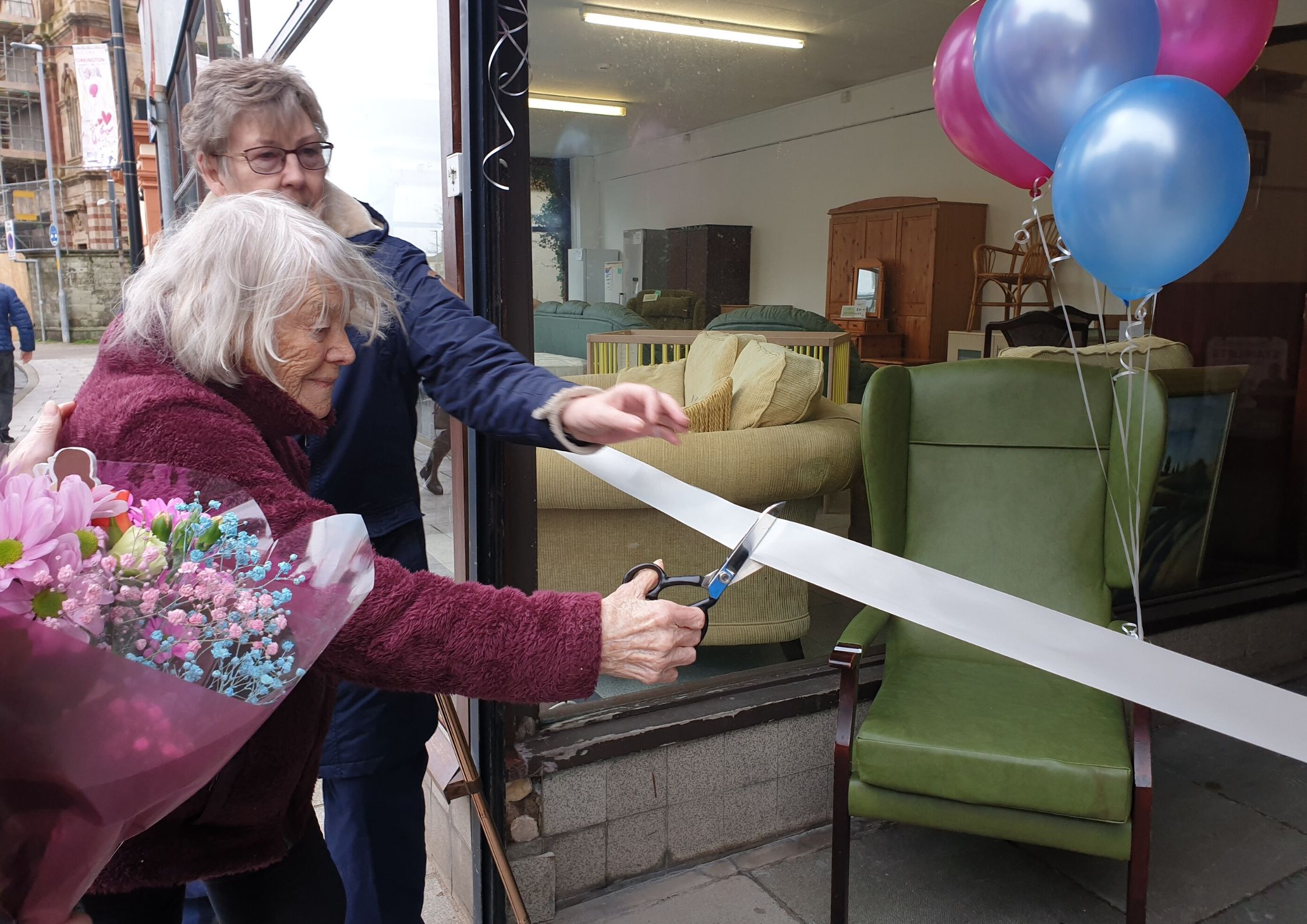 Published on 21 January 2020 10:06 AM
Yesterday, our charity shop on Finkle Street in Working was officially opened by Maud, aged 99.
Maud is a much loved member of our day activities service and attends our centre in Workington three times a week. She was presented with a bunch of flowers by staff to say thank you for being involved.
The newly re-opened shop will sell a mix donated and new goods, including; furniture, refurbished white goods, clothing, bric-a-brac and our new eco friendly range.
The shop also accepts donations of high quality used goods.
We enourage everyone - whether young, old, or somewhere in between - to visit the shop. There's something for everyone, and each purchase helps support our vital services for older people in Allerdale and Copeland.
Photographed below is Maud, Jane (Deputy CEO), David (CEO), Abbie (Deputy Shop Manager at Finkle Street) and Margaret (Warehouse/Shop Manager).