Age UK West Cumbria were Bowled Over at Vulcan Park!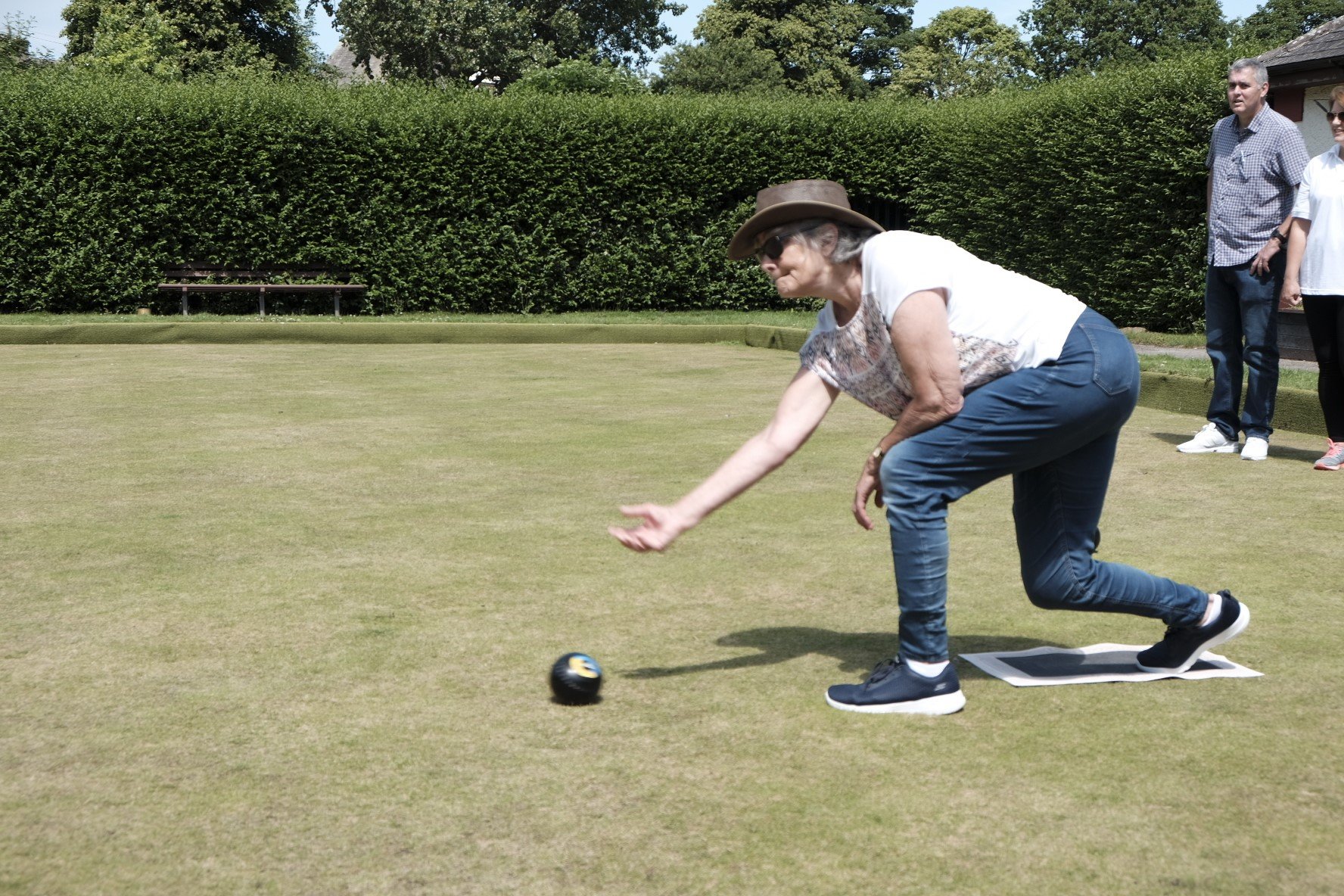 Published on 15 July 2021 06:24 PM
Age UK West Cumbria's events & activities co-ordinator Rachael Brown and the Vulcan Park Bowling Club's Ralph Hunter organised an excellent afternoon of lawn bowls last Wednesday.
The seven novices, who saw the invite on Age UK West Cumbria's social media, comprised of four military veterans and three members of the general public who took advantage of the Vulcan Park Club's invite.
Veterans connection officers Sandra Dempsy and Mark Armstrong went along. Mark comments,
"Explaining the skills and rules, then trying to execute them, showed that lawn bowls is a very skilled and precise sport. However, clubs members quickly took the newcomers under their wing and they were soon sending bowls down the green turf and even getting close to the jack! The club also provided a great selection of sandwiches, cakes and drinks, making bowling an even more attractive sport."
All the novices really enjoyed their afternoons bowling and several are wanting to join the club and can't wait for the next session.
If you fancy a taster session with the fantastic Vulcan Park Club members call Rachael Brown on 01900 844670 and select option 6.
We are planning more sessions in the near future and would love to see you there!
For more information about our other activites and events then click here or call 01900 844670 option 6.