Golden Age UK Photo Campaign
Published on 13 May 2021 05:47 PM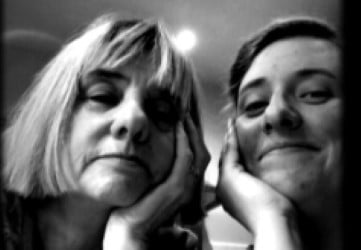 Just because someone is in their later years, it does not make them old or elderly.
Here at Age UK West Cumbria, we believe that everyone plays a vital role in our communities, regardless of age or ability. We want the world to see our older West Cumbrians in the same way that we do – vivacious, active, valued and loved. So, we're on a mission – can you help?
We're collecting photos of real people doing real things so that we can create an image bank, celebrating older people in our communities and showcasing them in a positive light. The photos will be shared on our website and in our promotional materials and will be used to demonstrate the vibrance of our older residents.
Do you have photos of your parents, grandparents, relatives or friends (who are over 55) doing things that they love? Perhaps you are over 55 yourself and want to show us things that you enjoy doing or share photos that capture you and a loved one looking happy.
Why not enter our monthly competition to WIN great prizes?
Each month, we'll announce a new theme for the category of photos we are looking for.
The theme for May is:
"The Great Outdoors"


Closing date for May entries is 1st June 2021
The monthly theme will be updated on the first of each month. and will run the the first of the next month.
One winner from each theme will be selected and their photo will be made into a canvas for them to cherish at home.
The winner of each catagory plus 4 monthly runners up will then be entered into a prize draw where one lucky winner will win a professional photo session with Belle Amour Photography
You can enter:
a)by email to hello@ageukwestcumbria.org.uk
Entries must be labelled with the entrant's name and location of the photograph and image files must be 200 dpi and between 1MB and 3MB. Entrants should include their own name, address and telephone number.
b)via Instagram using @ageukwestcumbria and the hashtag #goldenageuk
Instagram entrants must be willing to disclose their own name, address, telephone number and email on request.
c)By post to: The Bradbury Independent Living Centre, Oxford Street, Workington, CA14 2AL.
Please include a stamped addressed envelope with your entry and we will do our best to return them to you. Entrants should include their own name, address, telephone number and email address.
Click below to see full Terms and Conditions.