Cockermouth - 93 Main Street Resource Centre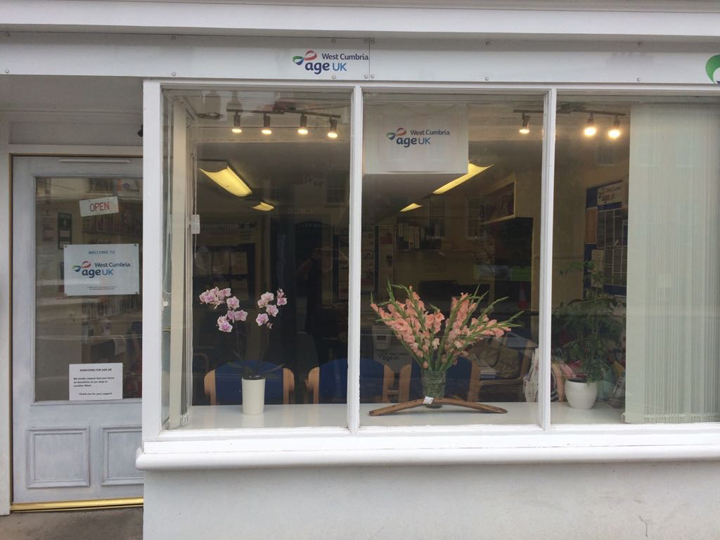 What is available?
Information and advice, Information resources, appointments with specialist advisers, activity space and range of activities. help to access support and activities in the community.
Where can you find us?
Cockermouth Resource Centre
93 Main Street
Cockermouth
CA13 9JS
What's on this week:
Monday

Glitter Girls Craft Group (10am - 12pm)

Digipals Computer Club (10am - 12pm)

Positive Steps Exercise Class (1pm-2pm)

Seated Exercise Class (2pm-3pm)

Tuesday

Art Group (10am - 12pm)

Victoria Crafters Knit & Natter (2pm - 3pm)

Wednesday

Trips & Treats (Various dates - call for more info)

Hearing Impairment Support Service Clinic (1st Wednesday of month - 9:30am-12pm)

Walking Group (Alternate Wednesdays - 12pm-3:30pm)

Thursday

Computer Club (10am-12pm

Friendship Group (1pm-3pm)

Friday

Ace Of Spades Card Club (10am-12pm)

Memory Lane - Memory Loss Support Group (1pm-3pm)

Sunday

Sunday Lunch Club (Alternate Sundays - 12:30pm)

Sunday Singalongs (First Sunday of the month - 7pm-8pm)
To find out about more activities & groups in your area click here.
Contact:
Client Helpline Tel: 08443 843 843
Business Tel: 01900 844680
Email: info@ageukwestcumbria.org.uk
Other information you may find helpful