Suspended - Footcare Services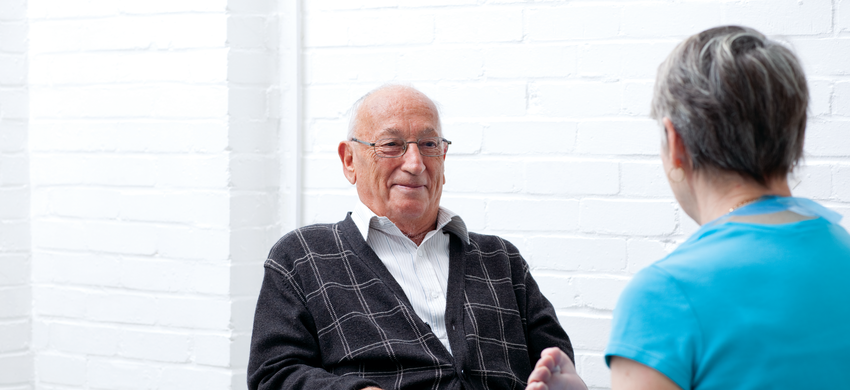 Looking after your feet as you get older is very important to your general health and well being!
NOTICE: Following government announcements in June 2020, risk assessments, consulting with staff, implmenting health & safety & PPE procedures we have reopened this service, ONLY at our health pod within the Bradbury Independent Living Centre in Workington, until further notice.
Foot care in later life is very important to your general health and well-being. Nails may become toughened and difficult to cut which can lead to feet becoming painful and uncomfortable as a result of nails not being cut regularly.
In later life skin can become thin and lose elasticity, feet can also lose strength and balance by not walking or standing enough. Having healthy feet can help you: get out and about, avoid falls and stay mobile.
What the service offers
This is not a medical service but a common sense approach to basic foot care. This service offers:
Regular nail cutting surgeries at pan west cumbrian local venues, see below for details
We recommend cutting nails every 6 weeks
Basic Advice on foot care
Time permitting within a session a massage of the feet
Checks on suitable footwear
If necessary we can make a referral for help with foot care problems (e.g. corns or bunions) and we work closely with the NHS Podiatry service.
13 Footcare Clinics by Age UK in Allerdale & Copeland
Bowness On Solway Clinic - Lindow Hall / Community Hall, Bowness On Solway. CA7 5AF
Cleator Moor Clinic - Phoenix Enterprise Centre, 3-5 Jacktrees Rd, Cleator Moor. CA25 5BD
Cockermouth Clinic - 93 Main Street, Cockermouth, Cumbria. CA13 9JS
Egremont Clinic - Age UK DeLucy Centre, Market Place, Egremont. CA22 2AF
Hesket New Market Clinic - Hesket New Market Church Hall, Hesket New Market.
Keswick Clinic - Quaker Meeting House, Elliott Park, Keswick. CA12 5NZ
Maryport Clinic - Maryport Cottage Hospital, Ewanrigg Rd, Maryport. CA15 8EJ
Millom Clinic - Guide Hall, Back of Library, St Georges Rd, Millom. LA18 4DD
Rosley Clinic - Rosley village Hall, Oakdene Sandy Brow, Rosley, Carlisle. CA7 8AT
Whitehaven Clinic - Senhouse Centre, 3 Senhouse St, Whitehaven CA28 7ES
Wigton Clinic - Market Hall, 13 High Street, Wigton. CA7 9AA
Workington Clinic - Age UK The Bradbury Independent Living Centre, Oxford St, Workington, CA14 2AL
Silloth Clinic - Silloth Surgery, Silloth Lawn Terrace, Silloth, Wigton. CA7 4AH
We also undertake specific clinics in Care Homes etc where a demand for our services are required by special arrangement - Please ask when you contact our help line.
Who can access this service
This service is available for people aged 50 and over in West Cumbria. You will be asked a few questions about your general health and any medication you are taking. This is to ensure that the service is suitable for you. Unfortunately we are unable to provide the service to people who suffer from certain medical conditions or are prescribed with certain medications.
Call our Helpline to book an appointment today! Or Email : info@ageukwestcumbria.org.uk
Other information you may find helpful
Related pages on our website
Related pages on other websites