NOTICE: This service has been temporarily suspended. For more information, please contact one of our team on 08443 843 843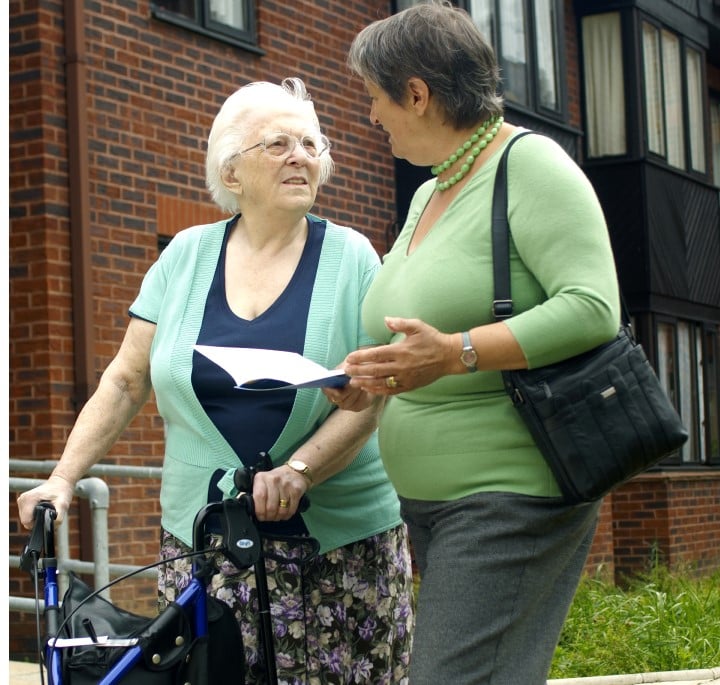 A service to help you manage daily living tasks at home and visit shops, friends, family or community activities. You explain to us what you need, when and how often
We can offer support with jobs around the home such as:
Polishing and dusting
Vacuuming and washing floors
Cleaning work surfaces and washing dishes
Changing bed linen
Laundry
Small amounts of shopping and running local errands
Making telephone calls on your behalf
Reading and helping with correspondence
Hobbies and activities at home
Accompanying you into the community:
We can also accompany you out into the community; to appointments, social activities, to do your shopping or on outings.
This service is tailored to meet your specific needs:
We will arrange to visit you to discuss your needs, you can decide on the amount of help you require (one hour per session minimum). Wherever possible we will arrange for the same worker to attend.
All of our workers are selected with great care. Everyone is personally interviewed with two references and a Disclosure and Barring Service check (DBS) is taken up. Workers will wear uniforms and identification badges and are insured by Age UK West Cumbria.
NOTICE: This service has been temporarily suspended. For more information, please contact one of our team on 08443 843 843
Call our Helpline to arrange an appointment
Talk to us about your needs and we will create a plan that is tailored to you!
Other information you may find helpful