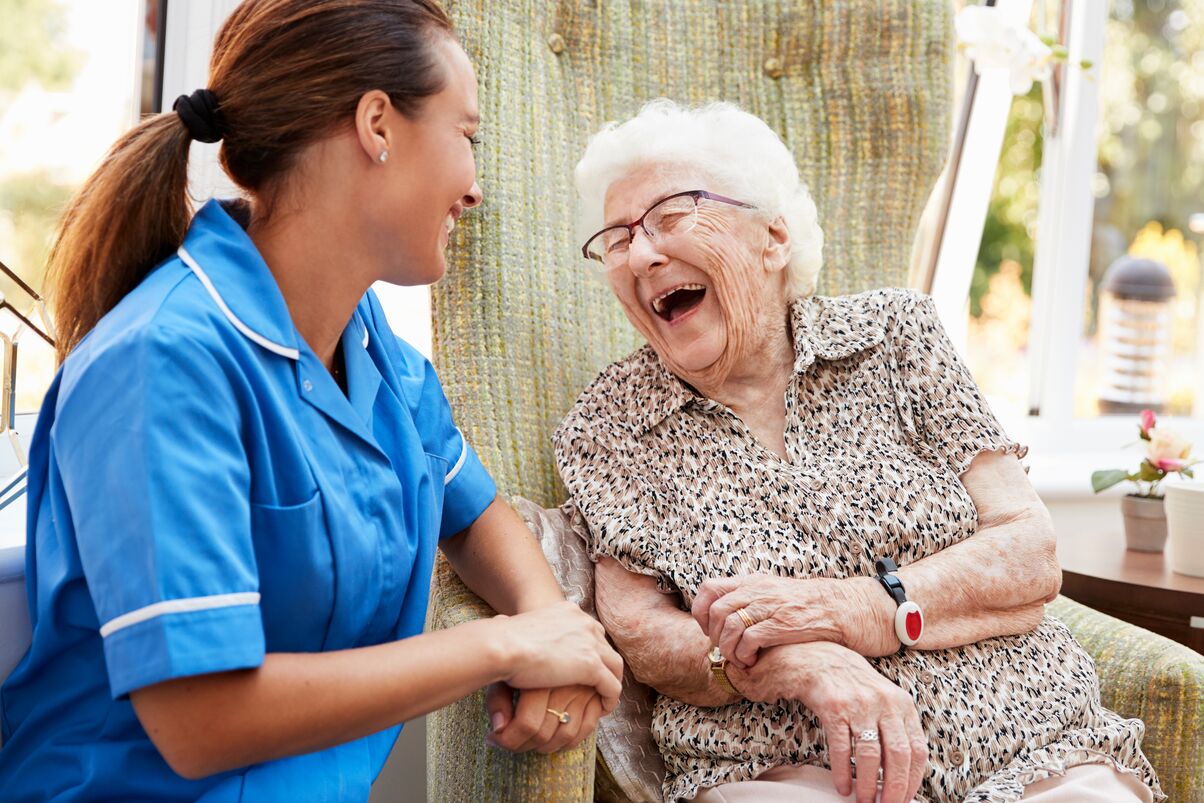 "Supporting medically optimised patients with their discharge from hospital."
Our top priority is caring for you and making sure that your transition from hospital to home is smooth & stress free.
W

ho is eligible?
People who are being discharged from hospital and who have a residential address in the districts of:
Carlisle

Eden

Allerdale

Copeland
You must be referred for this service. Talk to your hospital discharge team to see if you are eligible.
Who will deliver the service?
This is a funded service, delivered by Age UK West Cumbria, Age UK Carlisle and Eden & Cumbria CVS
All 'Well@Home' team members are fully trained to provide the best service possible.
The service is fully funded and free for eligible patients. This service is not an addition to or replacement of pre-arranged carer provision, and medical care will not be offered as part of this service.
On the day of discharge
You will receive an initial discharge consultation, along side communication with carers and support networks.

We can supply supported transport to your home from the hospital

You will receive a resettlement service in the home: including a food package, home preparation service and a Trusted Assessor safety check on your home.

We will help you get settled in and give advice on where to find further support if needed.
Following your discharge
You will receive regular welfare phone check-ups for up to 4 weeks after your discharge, plus further support visits and access to community services.
We will perform a well-being review at the end of 4 weeks and give advice on where to find further support if needed.

If you live in Allerdale & Copeland contact:
01900 844 670 Option 3