Veterans - Back from Beyond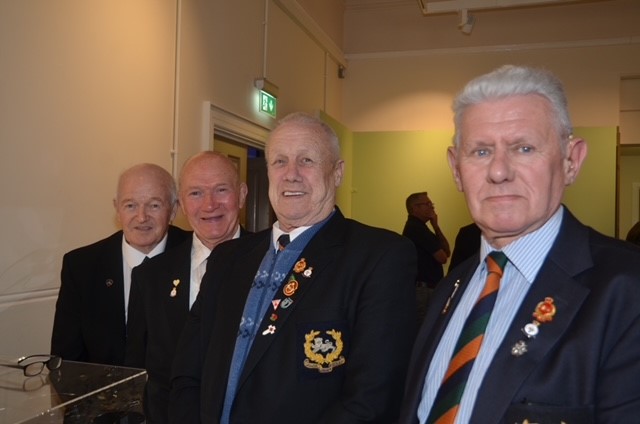 Supporting older veterans to love later life!
NOTICE: Due to the COVID-19 outbreak, all face-to-face activity has been temporarily suspended. All activity for the Veterans Project will take place over the phone unitl further notice: Call Mark or Sandra 08443 843 843
VETERANS from Allerdale and Copeland will receive additional support as a result of a new befriending programme funded by the Armed Forces Covenant Fund Trust. Age UK West Cumbria has appointed two new veterans' connectors to help isolated and vulnerable older veterans and also their carers and family. Help will range from advice and one to one support, to connecting people into activity and friendship groups, like walking football and breakfast groups.
Meet our Veteran Connection Officers

The programme officers will work to find and help veterans in need, specifically those who have been feeling lonely as a result of COVID-19 lockdowns, connecting them into new friendship networks, as well as other forms of support.
This service offers support with:
Information and advice regarding benefits, housing adaptations, equipment, aids to daily living, and other support
Befriending and socialising
Information on social and community activities in your area
Getting into volunteering
Linking with service friends through social media
Support to attend commemorative and reunion events
Are you an older Veteran? Need some help & support?
Call our local Helpline to arrange an appointment with one of our Veteran Connection Officers
We are looking for volunteers for the project to help with:
Befriending, either by visiting or telephoning for a chat
Support for veterans to join in social activities or attend commemorative or reunion events
Running a coffee morning or social activity group
If you would be interested in volunteering apply now or for more information contact us
This project is funded by the Armed Forces Covenant Fund Trust.

Other information you may find helpful
Related pages on our website
Related pages on other websites