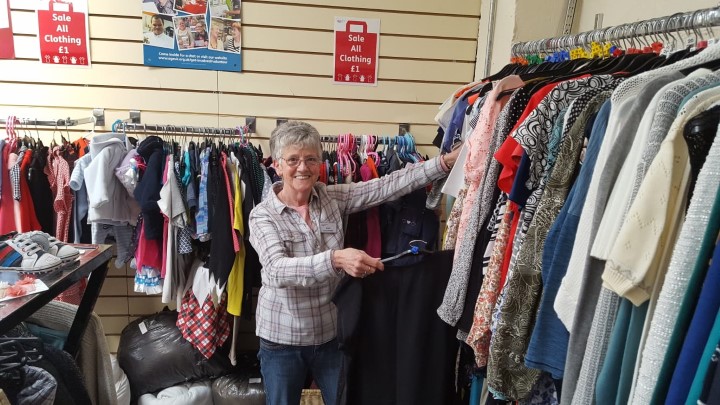 Looking to bag a bargain, declutter your life, or volunteer? You can do all three at our charity shops in West Cumbria.
About our shops
Age UK West Cumbria has four shops. They are great places to find bargain clothes, books, DVDs, household goods, and even furniture.
To find out more about each of our shops, opening hours, what they stock and how to donate items, click on the shops below for further details.
Volunteering at our Shops or Warehouse
Our shops rely on volunteers for sorting stock, creating interesting window displays, and attending to customers. Our Warehouse located in Workington also relys on volunteers to sort donations and help to distribute goods to our shops. When you volunteer with us you can be sure that all the money raised in our shops is spent in supporting older people in West Cumbria. If you are interested in volunteering with us apply now or to find out more contact us

Shop with us online
If you want to shop online from the comfort of your own home, why not visit our Ebay shop?